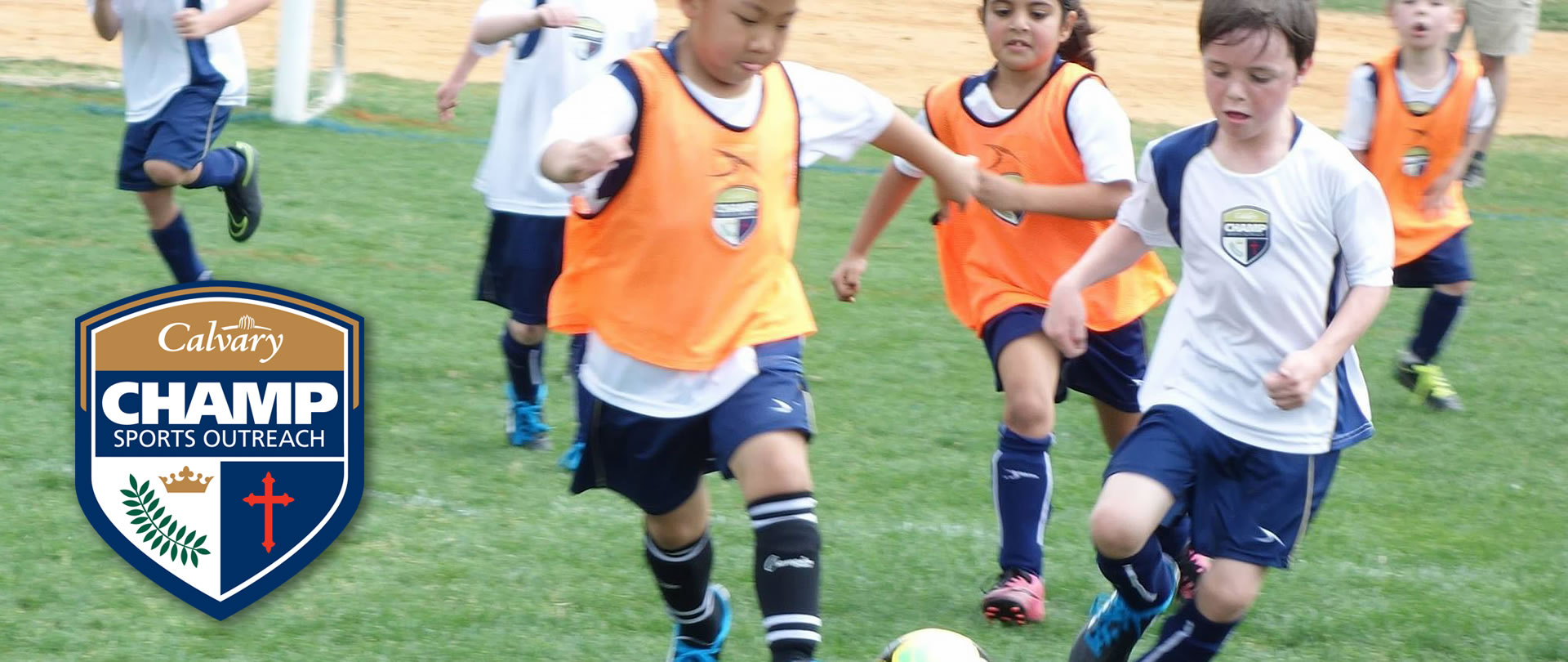 With over 1,000 kids participating each season at Calvary, CHAMP Sports provides one of the best all-around youth sports programs in the Charlotte area.
At CHAMP, children and students are taught sports fundamentals, meet new friends, build strength and character, and learn about the love of Jesus Christ. Our youth leagues, for ages 3 to 18, include soccer, flag football, baseball, basketball, and karate.
CHAMP also offers a variety of adult programs, including fitness classes, softball, basketball, and volleyball. All provide excellent opportunities to improve athleticism, health, and fitness, as well as ways to enjoy fellowship, grow spiritually, and learn about our great God!
For more information and league registration, visit the CHAMP Sports website at champsportsinfo.com.
CHAMP Sports Contact: Kelly Lamb, 704.341.5387, champ@calvarychurch.com