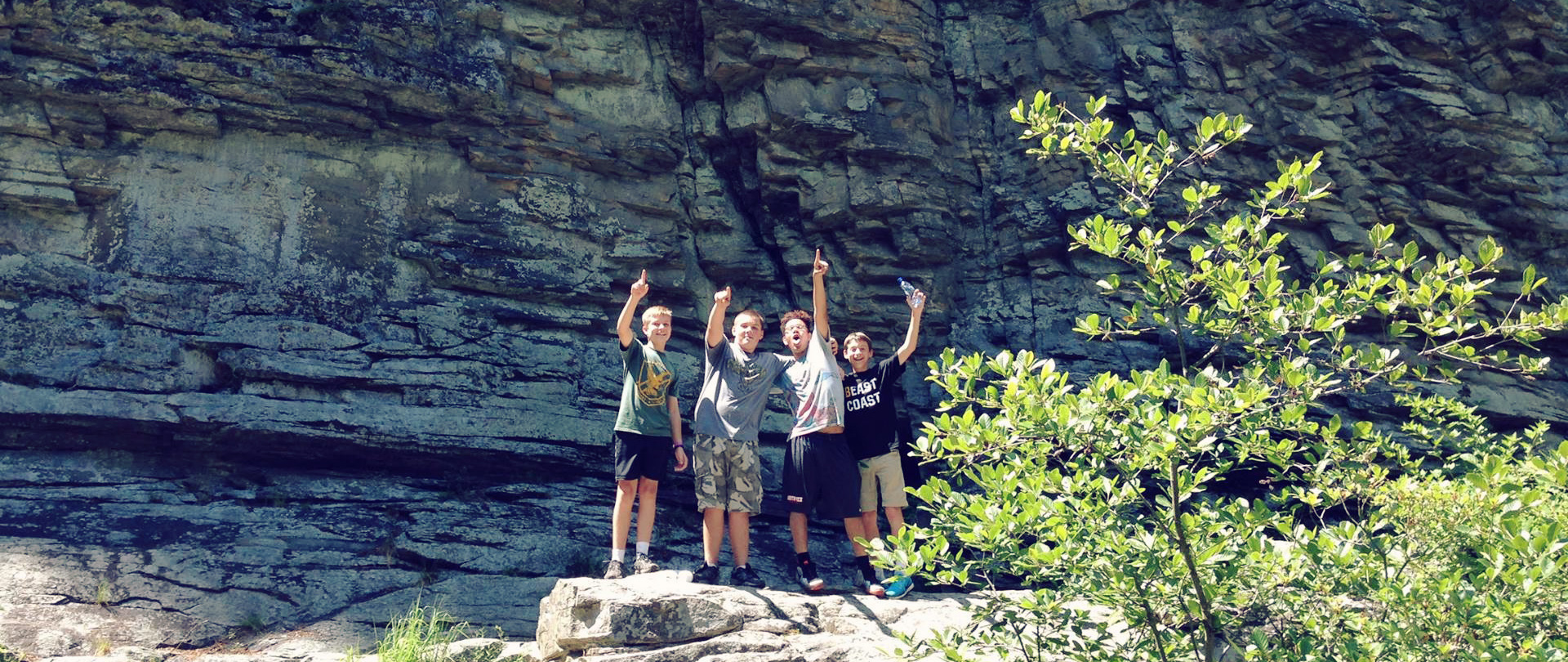 In Calvary Middle School Ministry, we're focused on helping students in grades 6–8 "live on mission." This means equipping students to live as authentic followers of Jesus Christ and impact the world by making Christ known – in their neighborhoods, school, community, and beyond.
Come grow with us! Invite friends to any of our programs or events. Connect and check out our latest pics on
Facebook
.
Register for upcoming events — check our calendar (right) and ministry programs (below).
+

Student Life Groups
Middle School
Sundays, 11:15 AM–12:15 PM, CLC 1300

After the Sunday morning worship service, all middle school students gather in the Calvary Life Center. After snacks and fellowship, Pastor Eric Hill teaches from God's Word. Then we break into small groups for discussion and prayer. Come grow in your faith with us — and invite your friends!

+

Messy Night
Student Ministry
Wednesday, June 7

Messy Night

Wednesday, June 7

6:30–8:30 PM, Soccer Fields


It's back by popular demand — MESSY NIGHT — the sticky, slimy, gooey, mushy, MOST FUN way to kick off the summer! Wear flip flops or sandals because you're sure to get wet, and do bring a towel and change of clothes. No registration needed.

Rising 6th graders are welcome to join us! Invite your friends!

Contact:

Jennifer Porras

, 704.341.5320,

jporras@calvarychurch.com

+

Teen Valley Ranch
Middle School Summer Camp
June 12–17

Teen Valley Ranch Summer Camp
June 12–17

TVR is a Christian Camp nestled in the beautiful Blue Ridge Mountains of western North Carolina. Campers will enjoy Christ-centered teaching, Spirit-filled worship, awesome camp games, rock walls, miniature golf, tubing, hiking, horseback riding, and much more! Don't miss the best week of the summer. Come draw closer to Christ in a life-changing way! TVR Camp is open to rising 6th graders (entering middle school in August). Space is limited!

+

Xtreme VBS
For rising 6–7th graders
June 26–30


Ready for Middle School? Students will participate in VBS opening and closing programs in the Sanctuary each day. In between, they'll break away for "Xtreme" activities and adventures with Pastor Eric Hill. (Xtreme VBS is for rising 6th & 7th graders as of fall 2017.)


Xtreme VBS registration is currently full, but we would encourage you to sign up for our wait list as we make preparations to accommodate as many participants as possible. (Note: Please do not pay until you have received confirmation that your child has been enrolled.)

Cost: $5 for T-shirt

---

VBS Daily Schedule:

Monday: 9:00 AM–Noon | Check-in begins at 8:30 AM
Tuesday–Thursday: 9:00 AM–Noon | Drop-off begins at 8:45 AM
Thursday: VBS Family Night | 6:30–7:30 PM
Friday: 9:00 AM–12:30 PM | Closing program

+

Mission Charlotte
Middle School
July 26–28

Mission Charlotte | July 26–28

Wednesday & Thursday, 9 AM – 6 PM
Friday, 9 AM – 8:30 PM

Our middle school students are on a mission this summer. Join us for three high-impact days of fun and serving others!

We'll be serving the Charlotte community in the public schools and with area missions organizations. Plus, we'll close out the week with a special event and dinner at Sky High on Friday, July 28.

Cost: $75 including transportation, lunches, and the Sky High event and dinner

Students must complete the online waiver in order to attend!

Schedule Notes: Parents should pick up their student in the CLC at 6:00 PM on Wednesday and Thursday. Due to the Sky High event on Friday, July 28, students will return to the CLC at 8:30 PM.

Contact: Jennifer Porras, 704.341.5320, jporras@calvarychurch.com




+

Calvary Kids Music Camp
July 17–21 & July 31–August 4

Calvary Kids Music Camp

Two Great Weeks: July 17–21 & July 31 – August 4

Summer fun for current 1st–7th graders!


Campers will learn an entire musical, participate in a variety of music and worship electives, and have tons of fun with us this summer. You'll be amazed at what your kids can achieve in just one week! Camp includes singing, acting, dancing, playing instruments, painting, and preparing a Gospel-centered musical.

Choose either the week of July 17 or July 31.

(Program and musical production are exactly the same for both weeks of camp.)


Finale Concert: Camp culminates on Friday, July 21 and August 4 at 7:00 PM in the Crown Room with a performance for families and friends.

Camp T-shirt, music CD, and all materials provided
Campers should bring their lunch each day
Morning drop-off: 8:45–9:00 AM at the Calvary Life Center
Afternoon pick-up: 2:30 PM at the Calvary Life Center
All campers should plan to attend EVERY day of camp and the Finale Concert
Cost is $75/child; max $135/family

Both camps are now completely FULL.