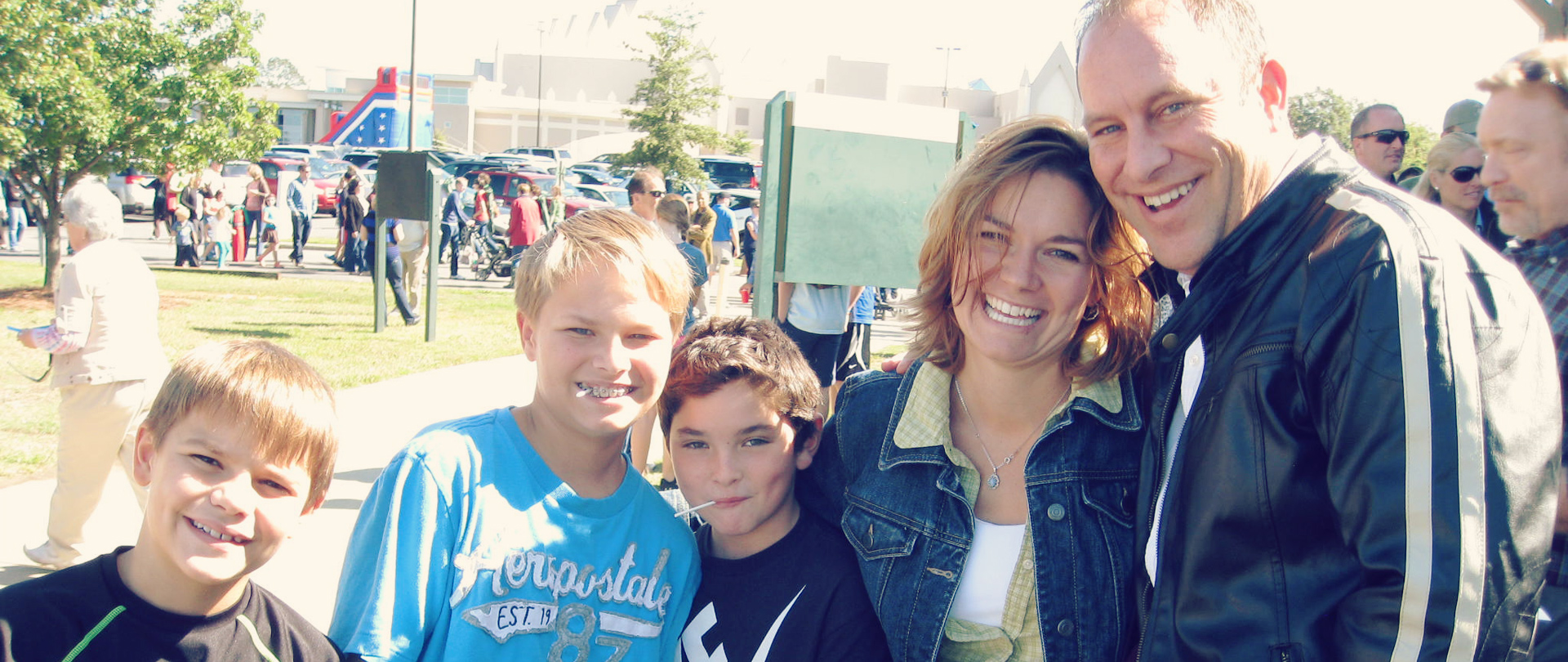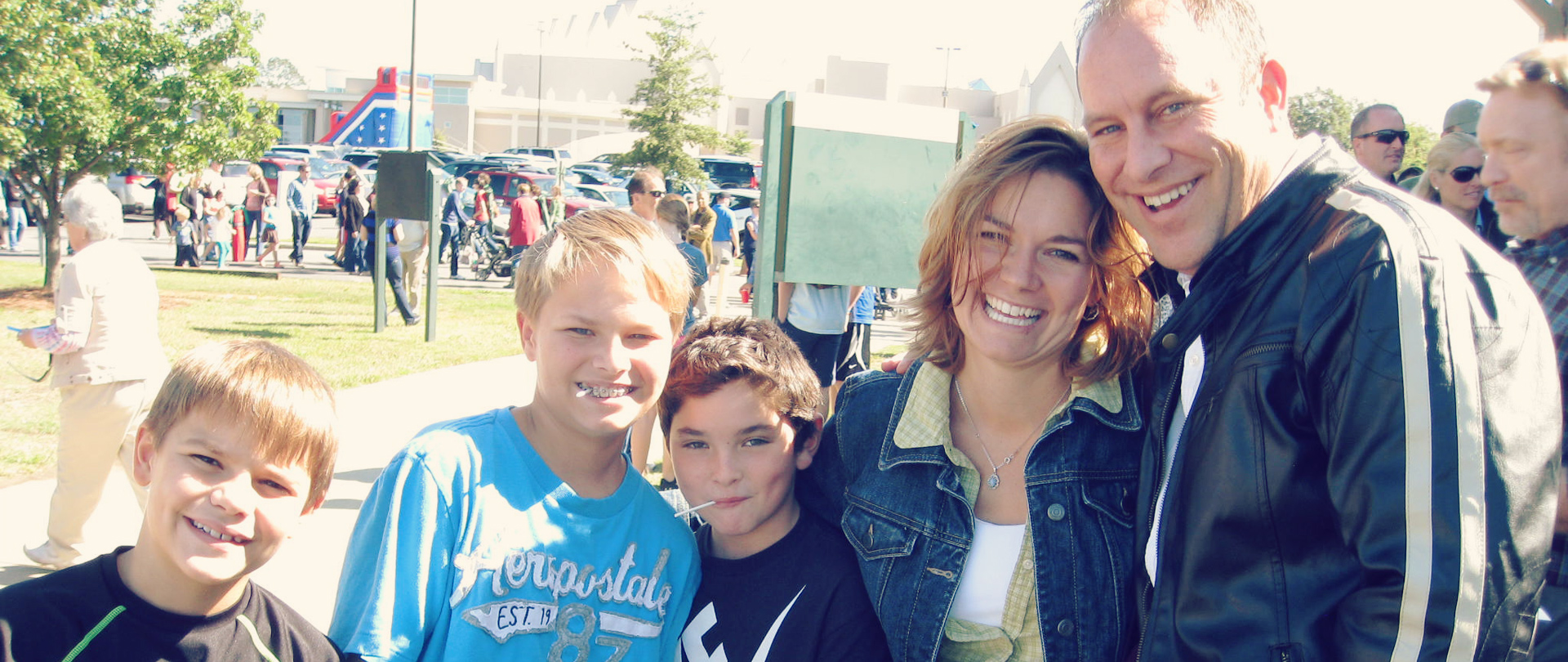 At Calvary, we want families of all kinds to know and share the love of Jesus Christ. We strive to equip and encourage parents to build strong households within Christ-centered homes, sharing the love of God, the beauty of the Gospel and a life of faith with our next generation.
Everything we do and teach is consistent with the Bible as the Word of God, and we continually pray for God to be glorified and His will to be done in our homes and community.
Join us for opportunities on an ongoing basis to support and strengthen relationships, marriages, and families at all stages of life!
---
---
Family Transitions: Sessions designed to help you disciple your children through different stages in life: practical insight with a biblical foundation.
Family Milestones: Celebrating significant moments of commitment, achievement, and growth. Find out more about participating in Child Dedication and Baptism, and stay connected for the latest opportunities!
---
Contacts: Pastor Rodney Navey, 704.341.5448, rnavey@calvarychurch.com or Erika Morton, 704.341.5331, emorton@calvarychurch.com
+

Estate Design Seminars
Thurs, March 21 | 2:00 & 7:00 PM (Free)
Family finance from a biblical perspective

Estate Design Seminars

Thursday, March 21
2:00 & 7:00 PM, Room 401

"So we fix our eyes not on what is seen, but on what is unseen. For what is seen is temporary, but what is unseen is eternal."

— 2 Corinthians 4:18

When preparing financial plans, it is important to consider both the current and eternal perspectives. Our semi-annual seminars are focused on future planning and key components of estate design in light of God's Word. In addition to addressing typical concerns, you will be invited to ask yourself — what would the Lord have me do? Objectives include:

Strengthening — not straining — family relationships
Taking an all-encompassing approach
Care & guardianship of minor children
Avoiding negative impacts on beneficiaries
Tax considerations
Achieving greatest Kingdom impact

There is NO cost for the seminar, and the process is absolutely confidential. You'll benefit no matter your stage of life—whether you're starting a family or reviewing plans as an empty-nester. Either update your current will and estate plan or get started now.

Choose the 2:00 PM or 7:00 PM session. Walk-ins are welcome!

---

Contact: Carl Austin, 704.341.5346, caustin@calvarychurch.com or Debbie Bordwine, 704.341.5328, dbordwine@calvarychurch.com

+

Family Transitions
Sunday, April 28
For parents of 5th Graders

Family Transitions
Sunday, April 28
11:15 AM–12:15 PM, Choir Room

Our next Family Transitions class is for parents of 5th graders.

Middle school is a whole new world. Parents will do well to think through and be intentional in discussing important topics with their kids before they move into this next stage. Pastors Rodney Navey and Matt Thompson will lead this parent equipping class. Emphasis will be placed on a weekend get-away to address critical concerns, as well as make fun memories. No cost or registration needed; just plan now to attend!

"Hear, my son, your father's instruction, and forsake not your mother's teaching; My son, if sinners entice you, do not consent." — Proverbs 1:8, 10

---

Upcoming Family Transitions Sessions:
June 2 – Parents of 2nd Graders

---

Contacts: Pastor Rodney Navey, 704.341.5448, rnavey@calvarychurch.com or Erika Morton, 704.341.5331, emorton@calvarychurch.com

+

Tying the Knot
Thinking about getting married?
Tuesdays through April 9, 6:30–8:00 PM

"Tying the Knot"
Tuesdays: March 5 – April 9
6:30–8:00 PM, Room 402

Thinking about getting married? Engaged? Newlywed?

You're invited to spend six Tuesday evenings with Pastors Rodney Navey and Jim Pile addressing foundational issues and biblical principles that will help you establish and maintain a healthy marriage.

In each session, we'll work through issues like conflict, expectations, communication, finances, and intimacy. You'll get to know your spouse on a deeper level by assessing personality, birth order, and more.

Don't be surprised by a little homework, too! We'll use Rob Green's book, Tying the Knot: A Premarital Guide to a Strong & Lasting Marriage, as a realistic, hopeful, and actionable guide toward a Christ-centered marriage.

There is no cost — please join us!

---

Contact: Pastor Rodney Navey, 704.341.5448, rnavey@calvarychurch.com or Erika Morton, 704.341.5331, emorton@calvarychurch.com

+

Host an Orphan this Summer
Sponsor school-aged children
June – August



What if a summer "missions trip" could happen in your very own home? Calvary families have the unique opportunity to host orphaned, school-aged children who long to learn about Jesus and experience His love.

Calvary HOME Ministry is partnering with New Horizons for Children to offer children from Eastern Europe first-hand experiences with positive family relationships, spiritual nurturing, healthy hygiene, American culture, and immersion in the English language. This is an exciting opportunity for the children to hear the Gospel — they have a Heavenly Father who loves them dearly and is waiting to adopt them into His eternal family!

---

Will you prayerfully consider hosting a child for six weeks (late-June to early–August) this summer?

How you can help:
• Host a child
• Sponsor a child
• Plan a group activity
• Become a prayer partner

Host family applications and deposits/sponsorships will be accepted through April; children will arrive in June.

Estimated cost per child: $2,950

---

Contact: Debbie Davis, ddavis716@yahoo.com

+

Family VBS
June 24–28 | 6:30–8:30 PM
Register or volunteer now!

Camp Frenzy: It's VBS Family-Style!
June 24–28 | 6:30–8:30 PM
Register or volunteer now!

Ever wish you could attend Vacation Bible School with your kids? This summer, enjoy a fun-filled week of VBS for the whole family!

Incorporating all the high-energy games, worship music, Bible lessons, snacks, and fun that kids look forward to every summer at Calvary, our evening family VBS format offers more opportunities for everyone to come!

Lessons and activities will be geared toward gradeschool and middle school kids, but the whole family is invited to enjoy the fun!

In the frenzy of our busy lives, it's important to discover the joy and peace that can be found when families spend time together talking, playing, and learning about our Lord and His Word.

For full details and to register or volunteer, click here or visit calvarychurch.com/familyvbs.