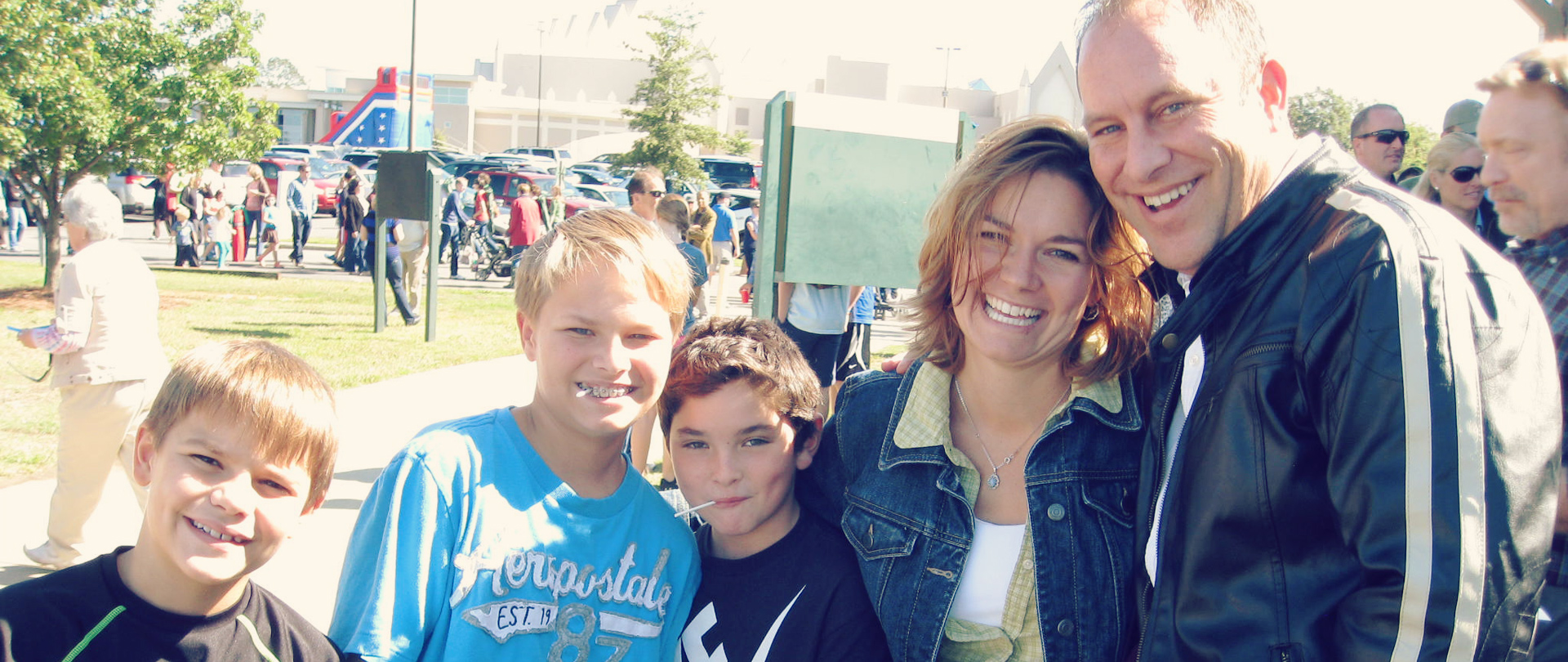 At Calvary, we desire to support and strengthen families as we worship and grow together, developing marriages and homes that honor God.
We provide opportunities for couples and families to be encouraged and equipped by:
Teaching biblical truths to families and children (Ephesians 5:22–6:4)
Shepherding families to walk in a manner worthy of the calling (Ephesians 4:1)
Equipping families for the work of ministry (Ephesians 4:12)
Praying for husbands and wives to fulfill their biblical roles and responsibilities and to spiritually lead and nurture their children (Ephesians 6:18)
---
Interested in opportunities and activities focused on marriage, home, and family? Read more about our supporting ministries and related activities below and check out our Featured Events.
---
Contacts: Pastor Rodney Navey, 704.341.5448, rnavey@calvarychurch.com or Erika Morton, 704.341.5331, emorton@calvarychurch.com
+

"Capturing Their Hearts"
A Biblical Parenting Conference
Saturday, August 25 | 9:30 AM–2:30 PM

Saturday, August 25
9:30 AM – 2:30 PM | Calvary Life Center

Parents have an exciting (and sometimes overwhelming) assignment from God — to pass the Gospel on to the next generation! Calvary Family Ministry is committed to equipping parents for this most important task. We're here to walk with you through all the ages and stages as you shepherd your kids through life's transitions and the special moments as they grow up.

Conference sessions include:

"The Parent & Church Partnership"
"No Excuses Parenting" (Your Role)
"It's Only a Phase" (Your Opportunity)
"Parents Who Make Disciples" (Your Responsibility)

Within these main sessions, you'll select breakout options of special interest to husbands, wives, single parents, adoptive parents, step parents, and more! Even parents of single adults, married adults, and grandparents will benefit from guidance and encouragement tailored just for you. You'll get practical, biblical insights and helpful resources!

Lunch and childcare are provided!

---

Cost is $15/person or $25/couple

Register

---

Contacts: Pastor Rodney Navey, 704.341.5448, rnavey@calvarychurch.com or Erika Morton, 704.341.5331, emorton@calvarychurch.com

+

Family Transitions
Equipping Parents of 1st Graders
Sunday, September 23

Family Transitions (formerly Parenting Milestones)

Sunday, September 23
11:15 AM–12:15 PM, Room 200

At this young stage, children are already beginning to read! Now is the perfect time for parents to begin teaching basic Bible skills. The Parenting Transitions class will help equip parents to lead their children to love God's Word, read it, and understand it.

Our goal is to encourage you in your God-given assignment as a parent. Please join Pastor Rodney Navey and Su Trull, Director of Children's Ministry, in Room 200. No registration needed.

Equipping Parents of 1st Graders —
"Hear, O Israel: The Lord our God, the Lord is one. You shall love the Lord your God with all your heart and with all your soul and with all your might. And these words that I command you today shall be on your heart. You shall teach them diligently to your children, and shall talk of them when you sit in your house, and when you walk by the way, and when you lie down, and when you rise. You shall bind them as a sign on your hand, and they shall be as frontlets between your eyes. You shall write them on the doorposts of your house and on your gates." Deuteronomy 6:4–9

---

Upcoming Family Transitions Sessions:

October 21 — For Expectant Parents
November 4 — For Parents of 2-year-olds

+

New Horizons For Children
Support our host families this summer

New Horizons For Children
Summer Host Program, June – August

This summer, three Calvary families have a unique opportunity to host orphaned teens from Eastern Europe for six weeks, beginning in June. Calvary

HOME Ministry

is partnering with

New Horizons For Children

to offer these young people first-hand experiences with positive family relationships, spiritual nurturing, healthy hygiene, American culture, and immersion in the English language. Host fees per child are $2,950.

This is an exciting opportunity for these teenagers to hear the Gospel — they have a Heavenly Father who loves them dearly and is waiting to adopt them into His eternal family!

How you can help:

Pray for the host families
Provide donations of any amount towards hosting fee

+

Stewardship Ministry
Individual/Family Financial Counsel

"The earth is the Lord's and everything in it, the world, and all who live in it." — Psalm 24:1

Calvary's

Stewardship Ministry

is focused on helping individuals and families approach day-to-day finance and milestone life events with a smart and biblical foundation through

free classes and seminars and confidential individual/family counseling. Stay tuned for details on our next Estate Design seminar, usually offered in April and October.

Please call for general questions or to schedule a free personal and confidential appointment!

---