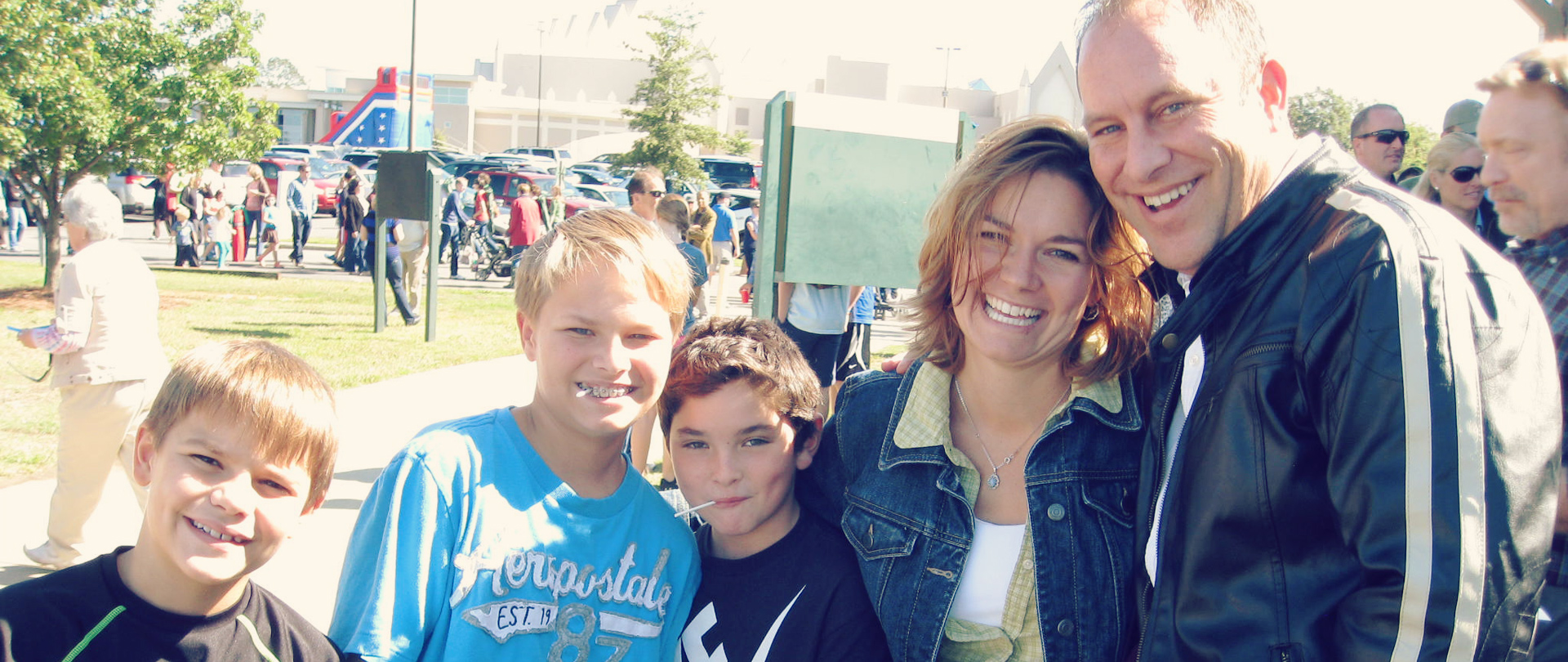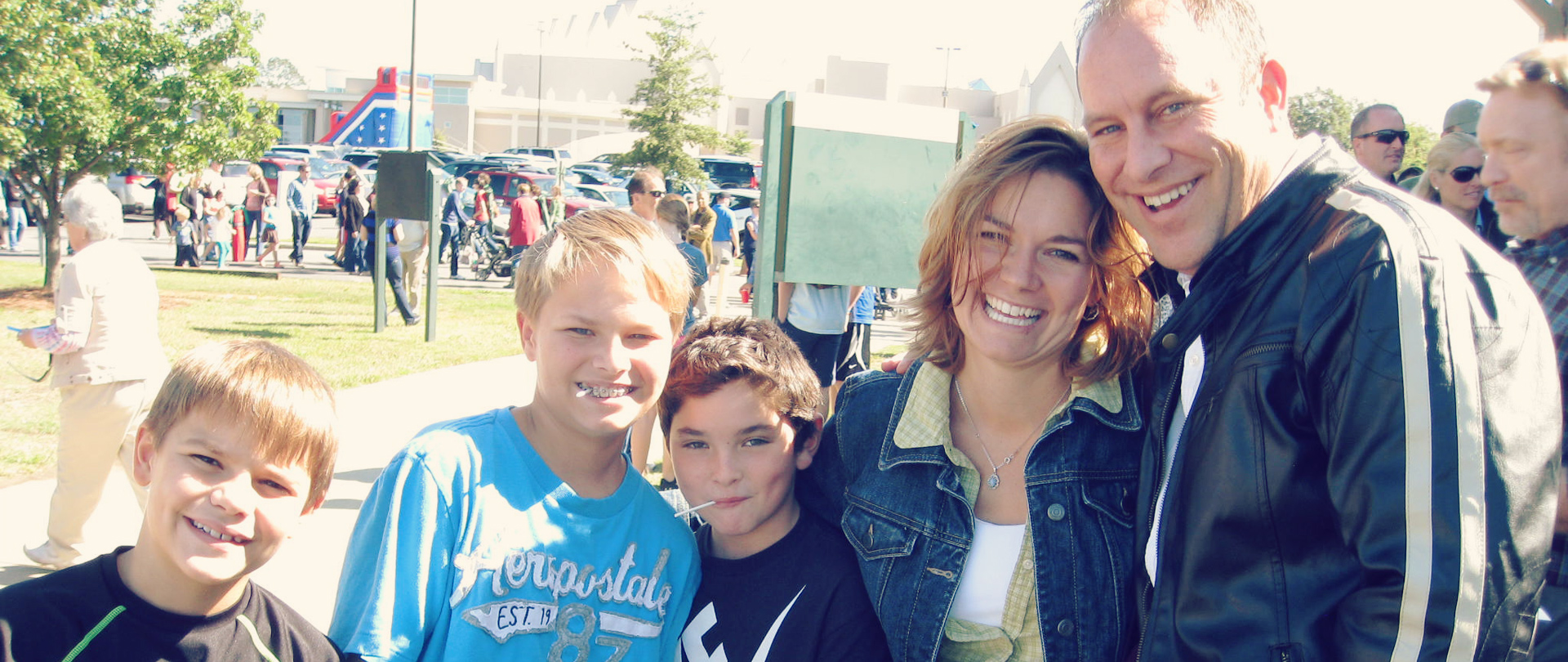 At Calvary, we want families of all kinds to know and share the love of Jesus Christ. We strive to equip and encourage parents to build strong households within Christ-centered homes, sharing the love of God, the beauty of the Gospel and a life of faith with our next generation.
Everything we do and teach is consistent with the Bible as the Word of God, and we continually pray for God to be glorified and His will to be done in our homes and community.
Join us for opportunities on an ongoing basis to support and strengthen relationships, marriages, and families at all stages of life!
---
---
Family Transitions: Sessions designed to help you disciple your children through different stages in life: practical insight with a biblical foundation.
Family Milestones: Celebrating significant moments of commitment, achievement, and growth. Find out more about participating in Child Dedication and Baptism, and stay connected for the latest opportunities!
---
Contacts: Pastor Rodney Navey, 704.341.5448, rnavey@calvarychurch.com or Erika Morton, 704.341.5331, emorton@calvarychurch.com
+

Family Transitions
Sunday, June 2
For Parents of 2nd Graders

Family Transitions
Sunday, June 2
11:15 AM–12:15 PM, Room 200

Our next Family Transitions class is for parents of 2nd graders.

Calvary recommends that children begin worshiping with their parents and the larger church body by third grade. This class will help you teach your children about what to expect and how to participate in worship services as they begin attending regularly.

Please join Pastor Rodney Navey and Su Trull, Children's Ministry Director, in room 200 for this session. Our goal is to encourage you in your God-given assignment as a parent! No registration needed.

"But Jesus said, "Let the little children come to me and do not hinder them, for to such belongs the kingdom of heaven." — Matthew 19:14

---

Contacts: Pastor Rodney Navey, 704.341.5448, rnavey@calvarychurch.com or Erika Morton, 704.341.5331, emorton@calvarychurch.com

+

Family Vacation Bible School
June 24–28 | 6:30–8:30 PM
Register or volunteer

Camp Frenzy: It's VBS Family-Style!
June 24–28 | 6:30–8:30 PM
Register or volunteer now!

Ever wish you could attend Vacation Bible School with your kids? This summer, enjoy a fun-filled week of VBS for the whole family!

Incorporating all the high-energy games, worship music, Bible lessons, snacks, and fun that kids look forward to every summer at Calvary, our evening family VBS format offers more opportunities for everyone to come!

Lessons and activities will be geared toward grade school and middle school kids, but the whole family is invited to enjoy the fun!

In the frenzy of our busy lives, it's important to discover the joy and peace that can be found when families spend time together talking, playing, and learning about our Lord and His Word.

For full details and to register or volunteer, click here or visit calvarychurch.com/familyvbs.

+

Host an Orphan this Summer
Sponsor school-aged children
June – August

What if a summer "missions trip" could happen in your very own home? Calvary families have the unique opportunity to host orphaned, school-aged children who long to learn about Jesus and experience His love.

Calvary HOME Ministry is partnering with New Horizons for Children to offer children from Eastern Europe first-hand experiences with positive family relationships, spiritual nurturing, healthy hygiene, American culture, and immersion in the English language. This is an exciting opportunity for the children to hear the Gospel — they have a Heavenly Father who loves them dearly and is waiting to adopt them into His eternal family!

---

Will you prayerfully consider hosting a child for six weeks (late-June to early–August) this summer?

How you can help:
• Host a child
• Sponsor a child
• Plan a group activity
• Become a prayer partner

Host family applications and deposits/sponsorships will be accepted through April; children will arrive in June.

Estimated cost per child: $2,950

---

Contact: Debbie Davis, ddavis716@yahoo.com