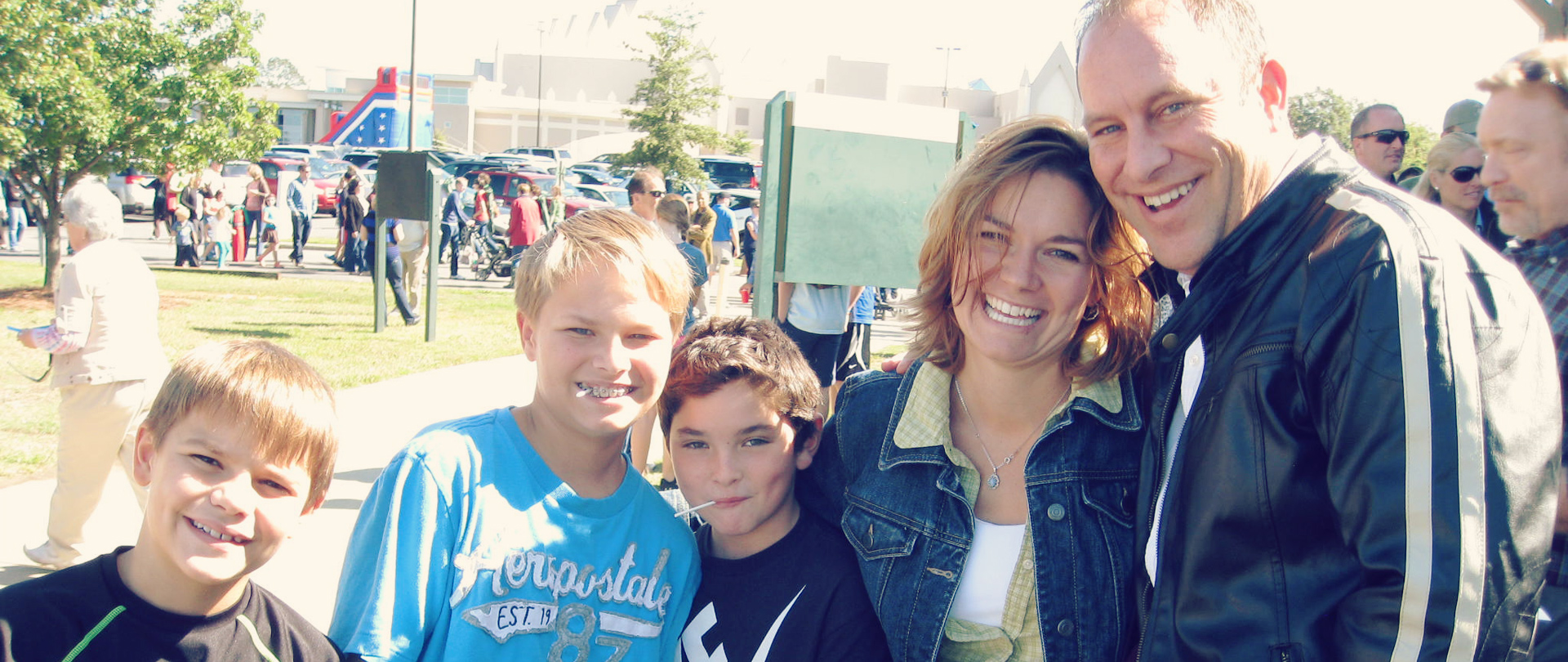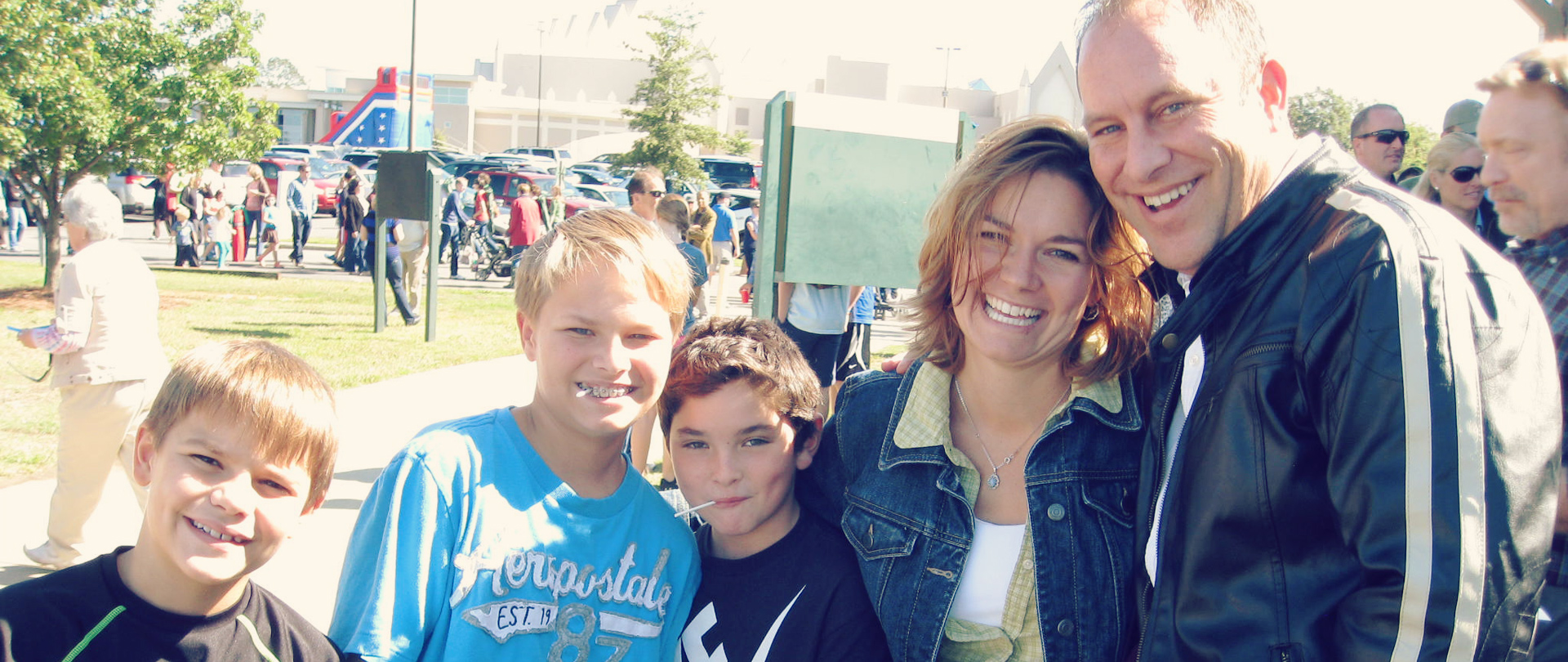 At Calvary, we want families of all kinds to know and share the love of Jesus Christ. We strive to equip and encourage parents to build strong Christ-centered homes, sharing the love of God, the truth of the Gospel, and a life of faith with the next generation.
Join us for opportunities to support and strengthen relationships, marriages, and families at all stages of life!
---
---
Family Transitions: These sessions are designed to help you teach and guide your children through different stages in life. It's practical insight with a strong biblical foundation!
Family Milestones: Celebrate life's moments of commitment — find out more about weddings, child dedication, and baptism here.
---
Contacts: Pastor Rodney Navey, 704.341.5448, rnavey@calvarychurch.com or Erika Morton, 704.341.5331, emorton@calvarychurch.com
+

Parenting Conference
Protecting the Heart of Your Child
Sunday, August 25 | 3:00–6:00 PM
Early bird registration open now

Protecting the Heart of Your Child:
A Biblical Parenting Conference
Sunday, August 25 | 3:00 – 6:00 PM, Calvary Life Center

Families are constantly exposed to the world's perspective on gender, sexuality, and marriage. As parents and grandparents, what are we to believe? What and when are we to teach our kids? How do we protect the hearts of our children?

Calvary Family Ministry is committed to equipping parents by discussing the biblical view on these important topics. We're here to walk with you as you shepherd your kids through life's transitions as they grow up.

Conference sessions include:

"The Biblical View of Gender, Sex, and Marriage"
"What to Say to Your Children and When"
"Understanding Guys and Girls and How to Treat Them"
"Parameters for Phones, Privacy, Peers, and Dating"

Within these main conference sessions, we'll hold breakouts tailored for parents of sons/daughters at various ages. You'll receive practical biblical insights, guidance, and resources!

Childcare to 5th grade is provided, though please note that space is limited.

Cost is $10/person or $15/couple if registered by August 1.

---

Contacts: Pastor Rodney Navey, 704.341.5448, rnavey@calvarychurch.com or Erika Morton, 704.341.5331, emorton@calvarychurch.com

+

Family Night Challenge
Begin a regular Family Night
this summer!

Calvary highly recommends that every family designate one night a week for Family Night. Life is busy, and if we don't plan to spend time together and enjoy each other, our most important relationships can be neglected.

Planning one night each week is valuable for the time and interaction itself. It also helps us refocus on those important relationships. It takes work to block out the same night every week. No doubt, an exception may have to be made from time to time, but you show your priorities when you are able to make it happen consistently. We find that most families really look forward to Family Night!

So, what is Family Night? We suggest that you choose a consistent night each week and plan to include these elements:

Dinner

— Have a fun dinner together! Let the kids contribute their ideas about favorite foods for the menu.

Clean up

— After dinner, clean the kitchen together. You're a team, and everyone can contribute to the job!

Devotions

— Have a family devotional. Read Scripture together and discuss its meaning. Pray together and for each other. And if you are really adventurous, sing a favorite chorus or hymn.

Fun

— Participate in some kind of fun activity. It could be a board game. If your kids like to make crafts or build things, go that direction. The point is to enjoy each other and laugh together. Relationships are vital in leading your children. Laughter and fun deepen these relationships!

Dessert

— Eat dessert! You can work together to make a fruit salad, chocolate chip cookies, or whatever treat your family enjoys.

You have accomplished a number of important things when you become intentional with Family Night:

You spend time together building relationships and staying connected.
You instruct your kids with God's Word.
You pray — thanking God for His goodness and asking for His guidance and provision.
You build heart connections by sharing and laughing together.
On a weekly basis, you put in place some important experiences that drive the rest of the week. And really the rest of your parenting!

Calvary provides several resources that can help with your devotional time. Some great conversations can come out of what you are leading your kids to learn!

Sunday Spotlight — a summary of the Children's Ministry Sunday lesson for all ages
Family Connection — the Bible lesson for Middle School Sunday life groups
We Believe — the summer catechism project for kids & families (grades 3–5)

---

"You shall love the Lord your God with all your heart and with all your soul and with all your might. And these words that I command you today shall be on your heart. You shall teach them diligently to your children, and shall talk of them when you sit in your house, and when you walk by the way, and when you lie down, and when you rise." — Deuteronomy 6:5–7

---

Contacts: Pastor Rodney Navey, 704.341.5448, rnavey@calvarychurch.com or Erika Morton, 704.341.5331, emorton@calvarychurch.com

+

We Believe
New summer resource for kids & families


Calvary is providing a NEW RESOURCE to help parents teach their kids sound doctrine through catechism.

We Believe: Catechism for Calvary Kids & Families is based on our 16 Articles of Faith and provides questions and answers to learn the key biblical truths we believe. This summer project is for families with children currently completing grades 3–5.

Catechism is a summary of key doctrines learned through questions and answers!

So, how do you do catechism?
Catechism simply provides an interactive activity that helps us learn and remember the major truths of Scripture in our hearts and minds. Begin with the first section of the Student Handbook. Read over the questions and answers with your child and then quiz them. Do this consistently for a number of days until they can recite all the right answers. After they have learned one section, proceed to the next. Review what they have already learned each week. Kids typically love the interaction and the challenge! Make it fun with Family Night activities (see the Parent Handbook for those how-tos)!

Celebrating your accomplishment
After your child has completed all 16 catechism sections at home, make an appointment by August 31 with a Calvary pastor, Children's Ministry leader, or your child's Zone 345 teacher to approve the work your child has accomplished. Once your child has successfully recited the answers, you will receive an invitation to the celebration family lunch in September. Your child will also receive a special gift to mark his/her accomplishment!

---

Summer Schedule:

June – Catechism books available! Begin learning the Q&A
August – Present your catechism work to a pastor or ministry leader by August 31
September – Enjoy a special celebration lunch on Sunday, September 8 for kids and families who have completed the catechism

---

Click on the book covers to browse or download the digital versions of the We Believe: Catechism for Calvary Kids & Families Student Handbook and the Parent Handbook.

Print handbooks are available! Please contact Erika Morton for free copies.

---

Questions? Please contact Erika Morton, 704.341.5331, emorton@calvarychurch.com or Pastor Rodney Navey, 704.341.5448, rnavey@calvarychurch.com.