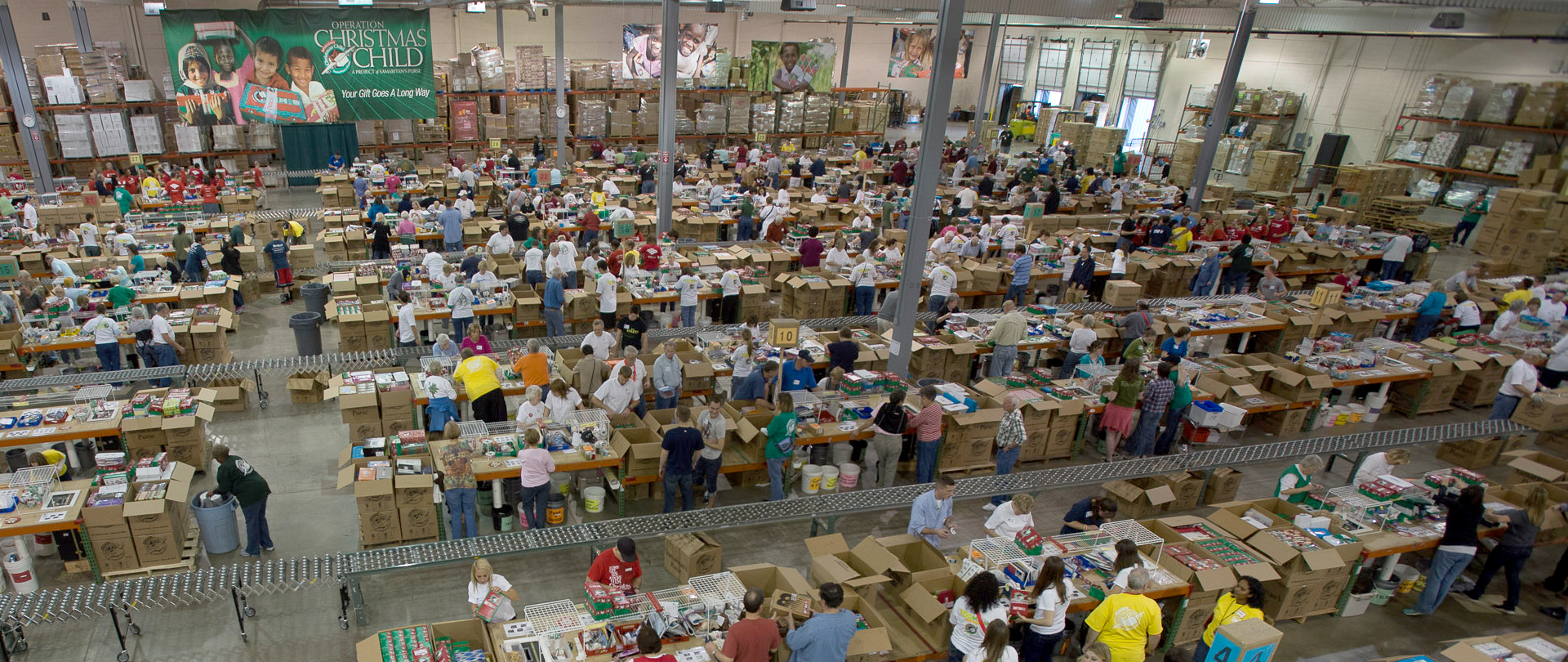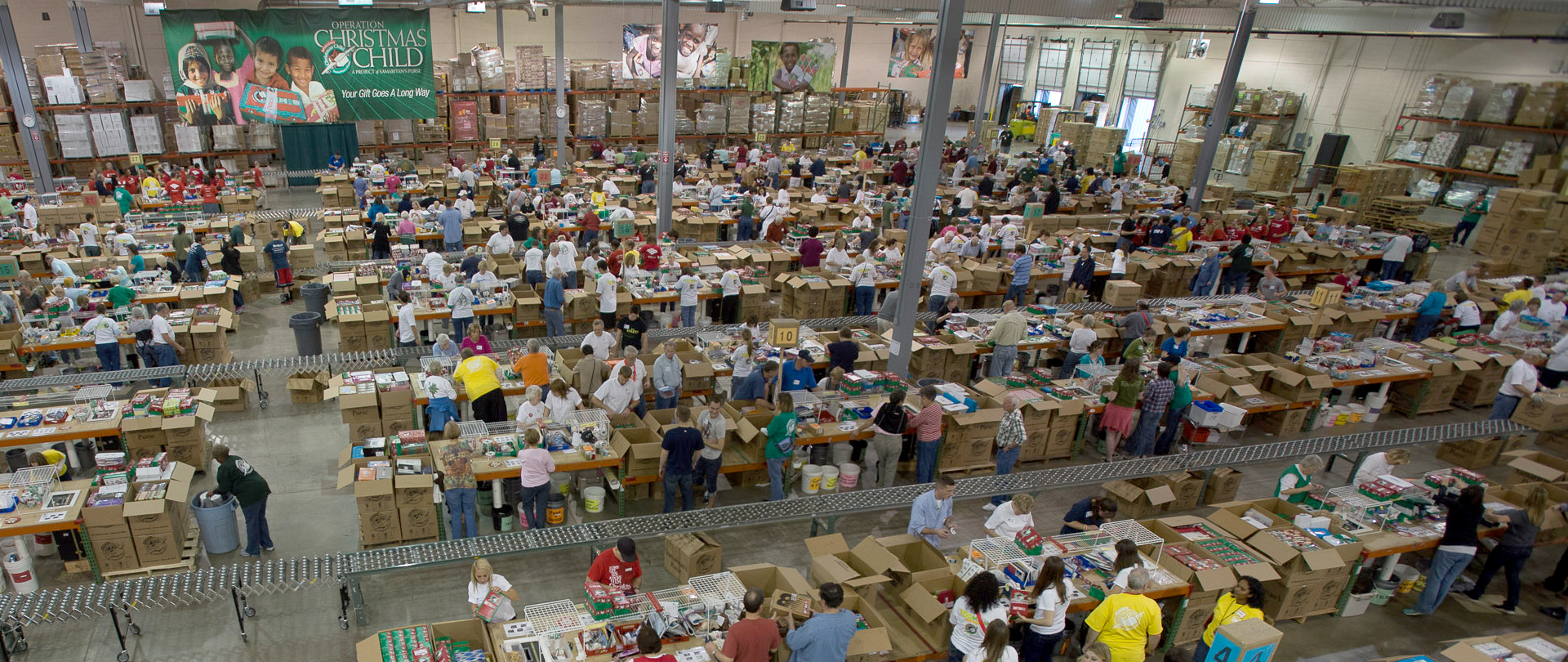 Tuesday, November 30, 5:45–10:00 PM
Calvary Night at the OCC Distribution Center is an annual serving opportunity for adults and teens age 13+. In the Charlotte OCC Distribution Center, we'll sort, inspect, and prepare shoeboxes for their journey around the world. It's a great evening of service and fellowship!
Arrive PROMPTLY at 5:45 PM. Participants must complete a release form for the OCC Center. Wear warm clothing and comfortable close-toed shoes.
---
OCC Distribution Center is located at:
7100 Forest Pointe Boulevard
Charlotte, NC 28217
704.583.1463
---
What to Expect at the Processing Center

This year, Samaritan's Purse is making modifications at their centers to prepare for your visit. Current plans include:
Volunteers must be free of COVID-19 related symptoms for 14 days and not have been exposed to anyone that is known positive for COVID-19 during that same time period prior to serving.
Volunteers should check their temperature prior to traveling to the processing center.
Samaritan's Purse will provide masks and gloves for all staff and volunteers who serve in a processing center.
Hand sanitizer stations will be placed throughout the facilities.
Designated staff will clean and sanitize the processing center frequently.
Our newly-developed processing procedures will allow volunteers and staff to social distance while serving with those from other groups.
Volunteer group leaders will receive additional information regarding how to prepare for COVID-19 modifications prior to arrival.
Procedures may be customized per processing center based on local guidelines and restrictions.
There will be no food vendors inside the processing center this year—plan to bring a bag dinner when you arrive.
There will be a Gear Store on-site this year. The store will be credit/debit card only and unable to accept cash or checks.
If changes are required due to local COVID-19 conditions, we will communicate as quickly as possible through volunteer group leaders and updates to this webpage.