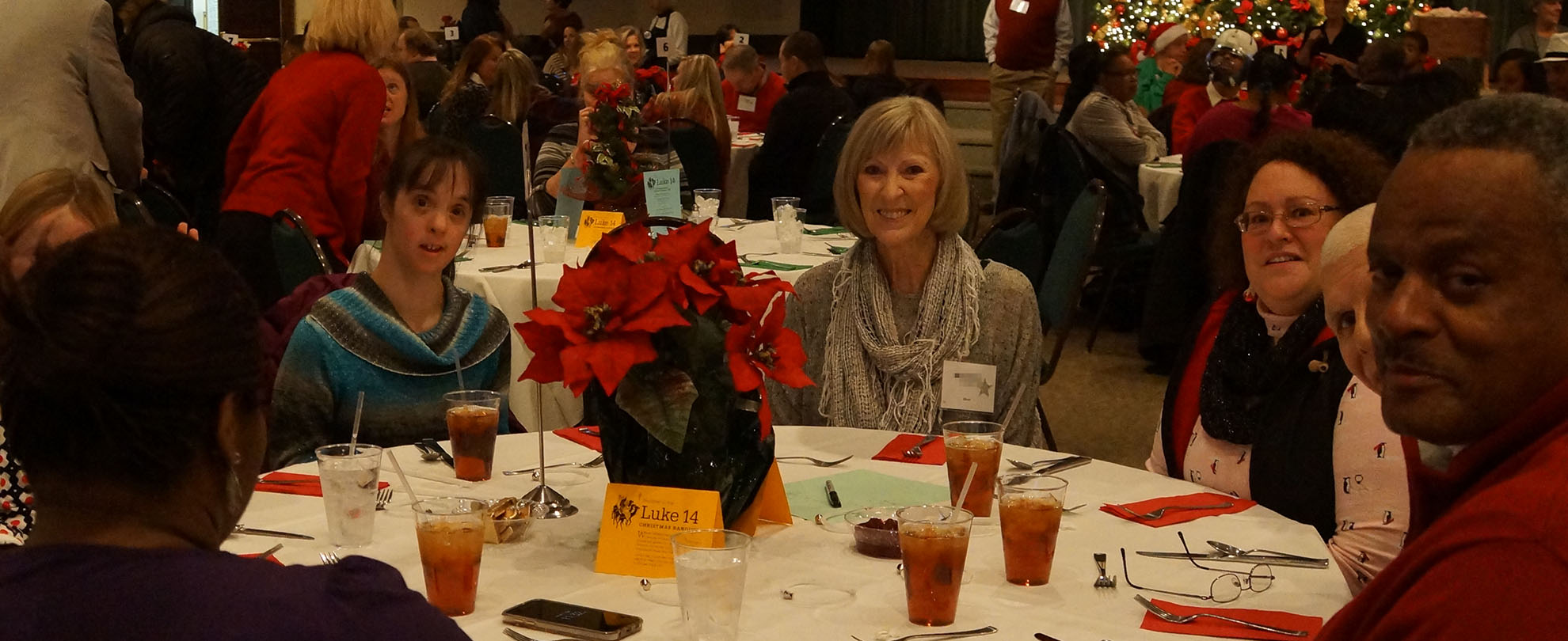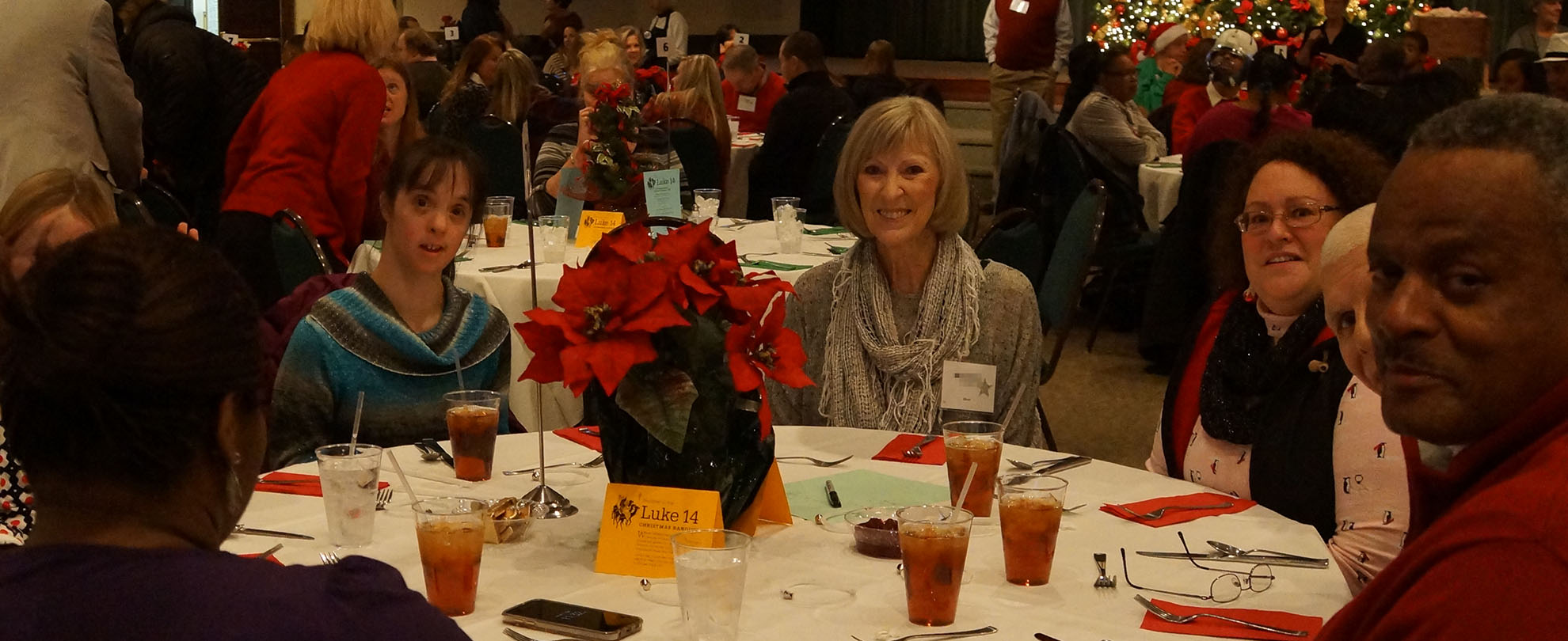 Since 1995, Calvary Church has invited friends in our community with Special Needs, plus their families and caregivers, to Luke 14 Banquets during the Christmas season. These special events include:
A festive meal, with a member of Calvary hosting each table
An interactive Christmas program with songs and brief special presentations
A gift for each guest including family members & caregivers
---
---
Calvary hosts TWO Luke 14 events to better serve the needs of our guests:
Saturday, December 8 | 5:30–8:00 PM, Crown Room
This dinner is for families with Special Needs members.
Tuesday, December 11 | 11:30 AM–1:30 PM, Crown Room
This luncheon is for Special Needs friends in group homes in our community.
We hope the Luke 14 events are a highlight of the Christmas season for our guests and volunteers!
---
GUEST INVITATIONS
Guests must be registered and confirmed to attend to ensure available seats. Guests who have attended before or those who have been pre-registered will receive a mailed invitation. To register or invite a new guest or family, please
contact Vince Eaton
at 704.341.5322 or
veaton@calvarychurch.com
.
---
TO SERVE OR PROVIDE GIFTS
It's our joy to confirm that we do have all the gifts and volunteers we need. Thank you to everyone who has donated a gift or volunteered for a position. Please continue to be in prayer for our banquest and our special guests -- we're looking forward to the celebrations!
---