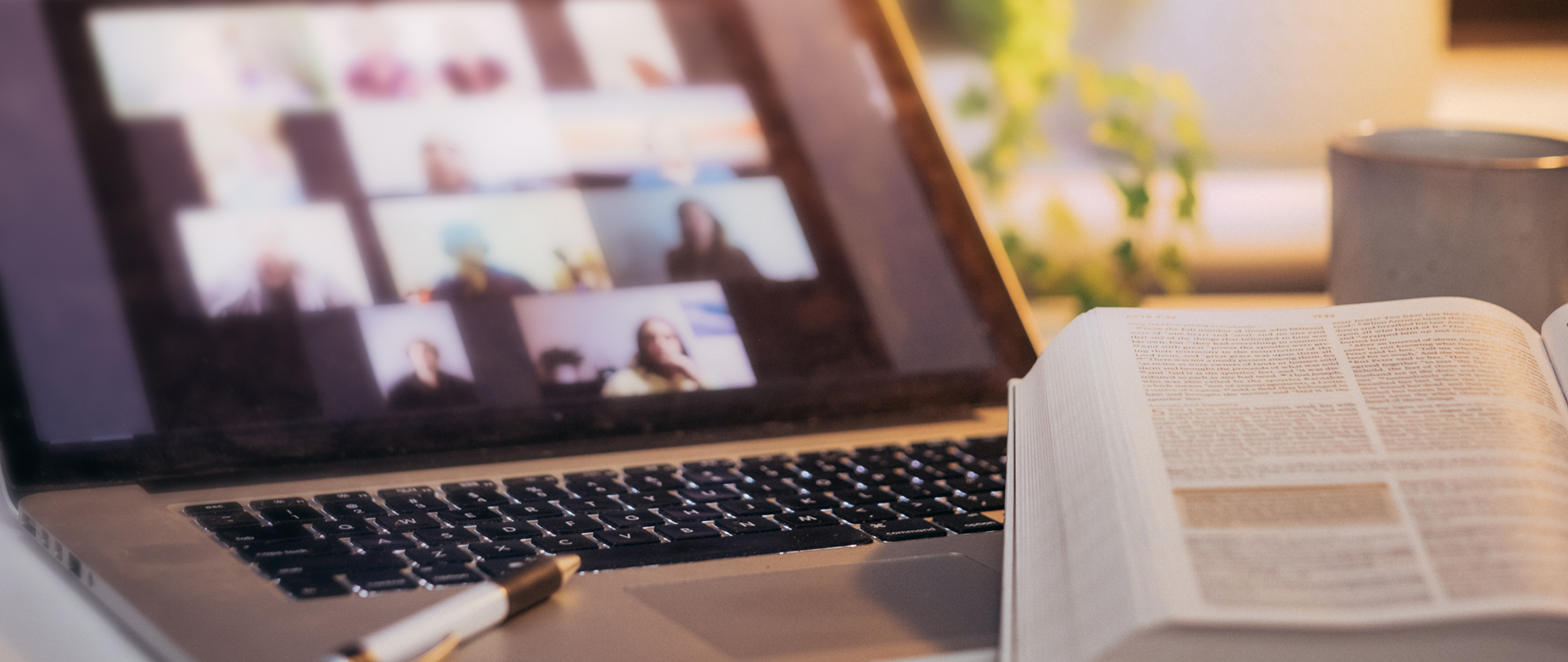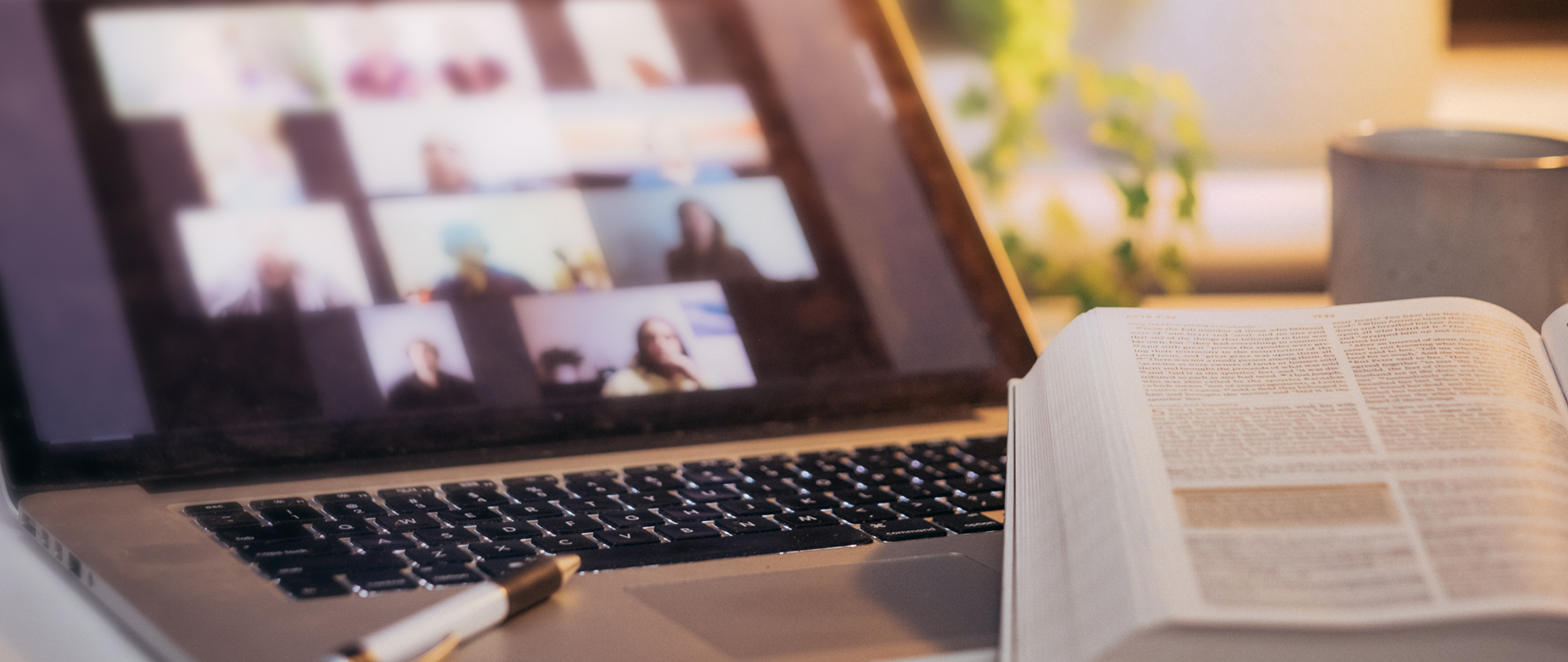 Our Bible study electives provide the opportunity to grow spiritually by studying God's Word. Whether you're a new believer, a long-time follower of Christ, or just curious to learn more, check out the new courses below and join us!
This semester, most courses were offered twice — in "modules" — to offer everyone more opportunities to participate. We are now in Module 2. All classes are held through Zoom online. Course teachers/leaders will email Zoom login information to participants.
Module 2 | March 10 – April 21 (6 meetings)
Note: No meeting on April 7

To join a current course, please contact Debbie Bordwine to register.
---
Elective Courses
Job: From Where Does My Help Come?
with Doug Goforth & Bob Lanning
The Book of Job fits into the wisdom or poetry books of the Old Testament, but what is its primary message? How does it point us to Christ? Job faced great suffering and learned much about his great God! Join us for an overview of the book discover the lessons we can learn about the help only God can give.
---
God's Plan for Peace in Our Homes
with Pastor Jim Pile
All of us desire homes that are sanctuaries from a world riddled with conflict. But the reality for too many families—even Christian families—is different. Learning to be a peacemaker will guard our home from hurtful conflicts, deepen our love for our spouse, and provide a biblical foundation for children. Join us as we seek to be better peacemakers in our family relationships. Purchase the required text before the first class. Order HERE.
---
A Study in Colossians
with Pastor Jim Cashwell
Can you imagine being a Christian in the first century Colossae? Many left Judaism to follow Christ. Paul wrote to clarify how the Colossians should live and avoid beliefs and practices that distorted the Gospel. Christians today face distractions from false doctrines, unbiblical worldviews, political schisms, and challenges foisted by the pandemic. Join us and learn about the persons and work of Christ and how the supremacy and all-sufficiency of Christ can combat heresies.
---
How to Study the Bible
with Pastor Nathaniel Pearce
The Bible is the only book that came directly from God to mankind. It is God's roadmap for our world and lives. Knowing and applying it brings peace, blessings, joy, and prosperity to our lives. How can we understand it in all its complexities? What are some proven study methods that will help us harvest and apply its truths to our lives? Learn skills that will transform your study of Scripture and your life.
---
Persecution and the Church: Lessons to Live By
with Pastor Rob Reece
It has been said that the "blood of the martyrs is the seed of the church." Yet the church has not only survived persecution, but it has thrived! Today we live in comfort, but growing animosity against authentic Christianity suggests that difficult times are ahead. Are you prepared to suffer for Christ? Would you choose to suffer for righteousness? In this class, we will look to Scripture and to church history for wisdom, encouragement, and lessons to live by during times of trials and persecution.
---
Delighting in the Trinity
with Pastor Sibu Rajappan
Is the doctrine of Trinity confusing, dull, too philosophical, seemingly irrelevant to your Christian life, or does it invoke a sense of awe and delight? The doctrine of the Trinity is foundational to adequately understand the God of the Bible, His love, purposes, holiness, and glory. Dive deep into Scripture with us as we study the doctrine of the Trinity and deepen your understanding of our Great Triune God.
---
Wednesdays, January 13 – March 24 (9 weeks)

Spanish Bible Study — Biblical Foundations of the Apostles' Creed
with Bill Ogden
The Bible is the only inspired and infallible word from God that guides our faith and lives. On the other hand, creeds are statements of belief traditionally used by many churches and impact their doctrine. What was the purpose of the Apostles' Creed? What is its biblical foundation? How has this creed guided the Church in the affirmation of its faith? Have you ever examined the tenets of this creed? Come study with us, deepen your understanding of God's Word, and develop a greater appreciation for the Apostles' Creed.
Fundamento Bíblico del Credo de los apóstoles
La Biblia es la única palabra inspirada e infalible de Dios que guía nuestra fe y nuestra vida. Los credos, por otro lado, son declaraciones de creencias utilizadas tradicionalmente por muchas iglesias e impactan su doctrina. ¿Cuál fue el propósito del Credo de los Apóstoles? ¿Cuál es su fundamento bíblico? ¿Cómo ha guiado este credo a la Iglesia en la afirmación de su fe? ¿Ha examinado alguna vez los principios de este credo? Ven a estudiar con nosotros, profundiza tu comprensión de la palabra de Dios y desarrolla un mayor aprecio por el Credo de los Apóstoles.
---
Financial Peace University
With Rhondale & Deborah Haywood
This 9-week class uses Dave Ramsey's biblically based video curriculum and small group discussion to explore what God has to say about money and our stewardship of the same. Participants must purchase a kit containing a workbook, audio library, a book, lifetime membership, etc. The cost is $129 per kit for a couple or an individual.
---
Wednesday Night Prayer — Ongoing
with Paul Hundrieser
Please join us each Wednesday evening. We will pray for each other, Calvary Church, our community, our nation, and our world during this time. We meet continually throughout the year. Register to receive an email with the Zoom meeting login info.
---
Questions about Bible study electives?
Contact: Pastor Rob Reece, 704.887.3696, rreece@calvarychurch.com
Debbie Bordwine, 704.341.5328, dbordwine@calvarychurch.com