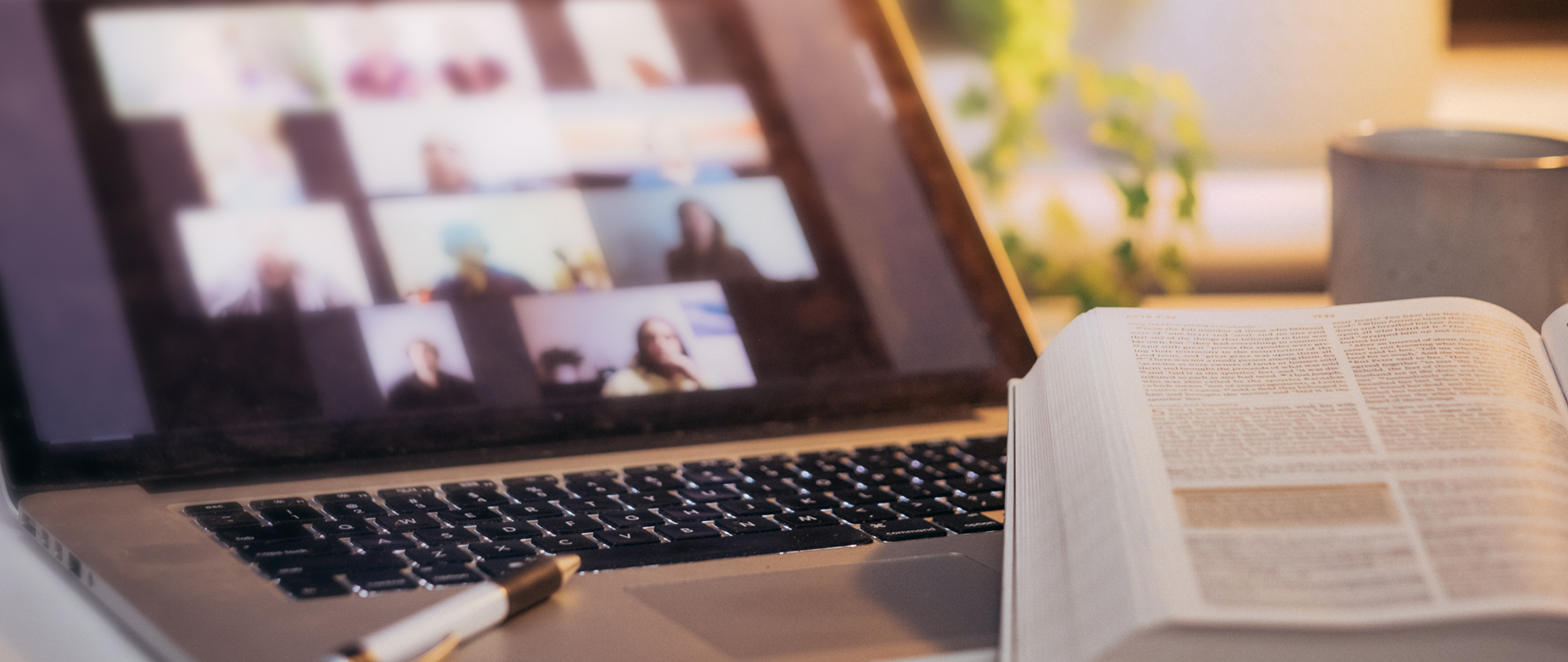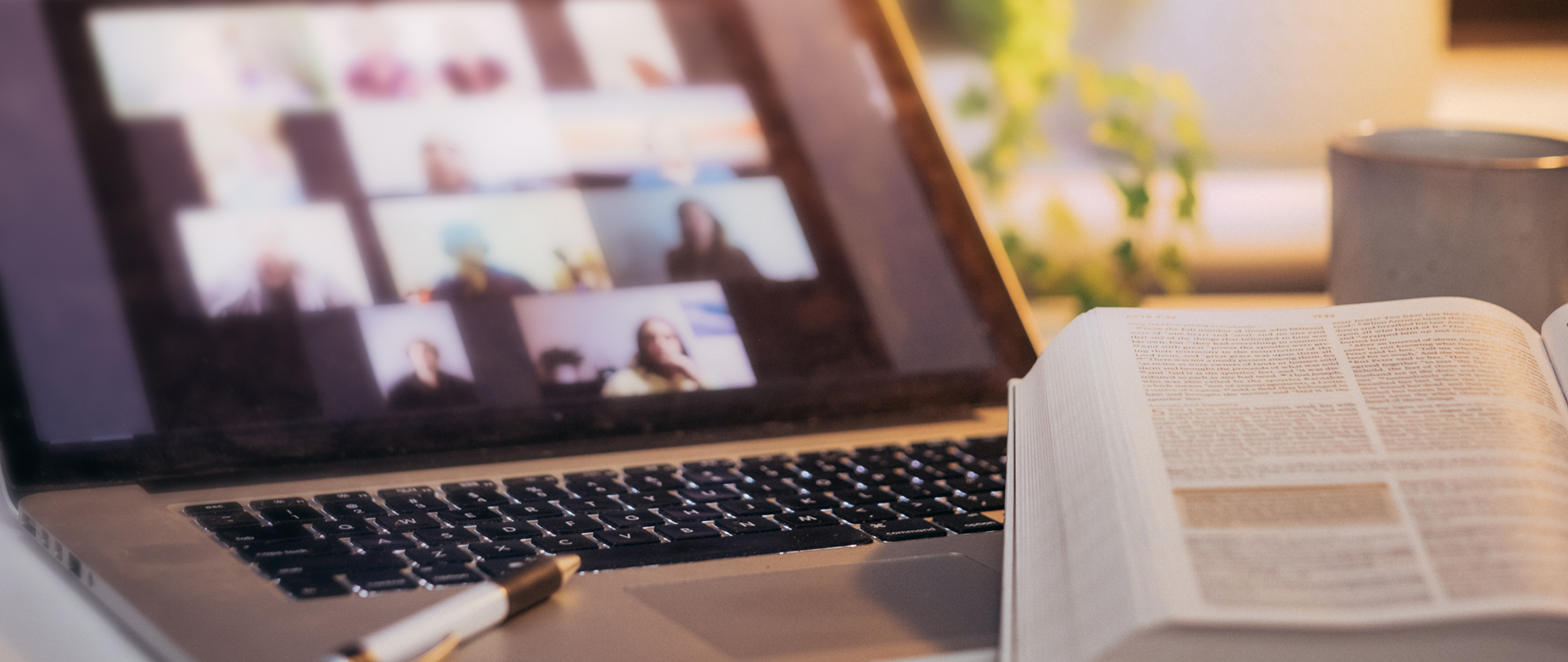 Our Bible study electives provide the opportunity to grow spiritually by studying God's Word. Whether you're a new believer, a long-time follower of Christ, or just curious to learn more, check out the new courses below and join us!
TWO MODULES — The fall semester courses will be offered twice — in two "modules" — to offer everyone more opportunities to participate. We'll begin Module 1 classes in September via Zoom video conferencing. We will keep you updated about any plans to shift to in-person meetings on campus as we monitor the ongoing COVID–19 situation. Course teachers/leaders will email Zoom login information to participants.

Register online for Module 2 courses below. To join a Module 1 class, contact Debbie Bordwine to receive login details.
Module 1 | September 9 – October 14 (6 weeks)
Module 2 | October 21 – November 18 (5 weeks)
Get the Calvary Membership Course schedule HERE.
---
Elective Courses
Biblical Grandparenting
with Pastor Jim Pile
What are the roles of grandparents? The world says it's time to "kick back" and relax. Biblical grandparenting, however, can be a wonderful opportunity to invest God's truths into the lives of grandchildren. Join us as we study the Scriptures to learn more about leaving a godly legacy that can influence generations to come. Purchase the required text before the first class. Order HERE.

Note: Module 2 will meet at 3:30–5:00 PM if held on campus.
---
Decisions, Directions, and Destiny — A Study for Singles
with Pastor Nathaniel Pearce
Life is full of journeys, yet the arrival at our destination is often driven by the accuracy of the GPS we use. Scripture is the best road map for the decisions and directions of our lives. It is the best way to accomplish God's purposes and harvest His blessings. This study will explore the blessings of God-centered decisions, directions, and destiny in life.
---
The Doctrine of the Church
with Pastor Rob Reece
The bride of Christ, the temple of God, the body of Christ, the sheep of His pasture, a royal priesthood, a holy nation, the household of God — these are a few of the terms used in Scripture to refer to the church. In this study, we will consider the church's foundation, a comparison of Israel and the church, the invisible and the visible church, the mission of the church, and the church and culture.
---
Journey through Pentateuch
with Pastor Rodney Navey
When many attempt to read through their Bibles, they stop somewhere in the Pentateuch. The Pentateuch is the first five books of the Bible, also called the Law. This class is designed to help you understand how the Law books fit into the one story of the Bible. Rather than giving up, skipping over, or persevering through them, come learn how to enjoy this section of God's Word.
---
Global Warming or Warning? A study in Amos
with Dr. John Trent
Is Global Warming found in the Word of God? Has it happened before? Does Amos present a Global Warming or a global warning from God? Join us for a geological and meteorological exploration through the book of Amos in search of these timely and relevant answers.
---
Exploring the Gospels and Acts
with Pastor Jim Cashwell
The first century AD witnessed the birth of our Savior, as well as the birth of the New Testament church. This study will survey the Gospels, looking at each Gospel's audience and major themes. We will walk through the book of Acts witnessing both the birth of the New Testament church and the birth of missions. Come join us as we learn together.
---
The Irresistible Call to Share the Gospel
with Pastor Sibu Rajappan
Fear cripples most of us when it comes to sharing the Gospel of Jesus Christ with others. Has this fear hindered you from sharing the Gospel effectively, consistently, intentionally, boldly and above all, joyfully? Have you experienced the exhilaration of sharing the Gospel? This session will take a fresh look at the Gospel and how to share it with great joy that we cannot but speak of it.
---
Resilient Faith – Women Standing Strong in the Midst of Suffering
A study for women
with Annie Isaac
Women need resilient faith in order to stand firm during times of suffering and difficulty. But what does resilient faith really look like? What happens when a woman's world is turned upside down by suffering, or her faith is tested to its core? In this study of 1 Peter, we will learn how to stand strong in a Christ-centered faith, regardless of what comes at us. Purchase the required text before the first class. Order HERE.
---
Healing from the Distress of the COVID–19 Crisis
with Bill & Laura Bailey
The coronavirus has become a new reality with which we are all contending. How can we understand the effects on individuals, families, and communities? How can we find God's love and sovereignty in this crisis? How can we help people heal from the trauma of COVID–19? Join us to consider a biblical response to the current distress and trauma in our society.
---
Spanish Bible Study — The Names of God
with Bill Ogden
The Old Testament contains twelve books that are called "Minor Prophets." Why are they called "minor," and what can we learn from a study of these books? In our study of this section of the Bible, we will examine the life, timeline, ministry, and significance of the prophet and his work in order to understand the primary message of each book, concluding with practical applications to our lives.
El Antiguo Testamento contiene doce libros que se llaman "Profetas Menores". ¿Por qué se les llama "menores" y qué podemos aprender del estudio de estos libros? En nuestro estudio de esta sección de la Biblia aprenderemos sobre el mensaje de cada libro al estudiar la vida, la línea de tiempo, el ministerio y el significado del profeta y su obra, el mensaje principal de cada libro, y concluiremos con algunas formas de aplicar El mensaje de cada profeta a nuestras vidas.
---
Wednesday Night Prayer — Ongoing
with Paul Hundrieser
Please join us each Wednesday evening. During this time we will pray for each other, Calvary Church, our community, our nation, and our world. We meet continually throughout the year.
---
Questions about Bible study electives?
Contact: Pastor Nathaniel Pearce, 704.341.5424, npearce@calvarychurch.com
Debbie Bordwine, 704.341.5328, dbordwine@calvarychurch.com