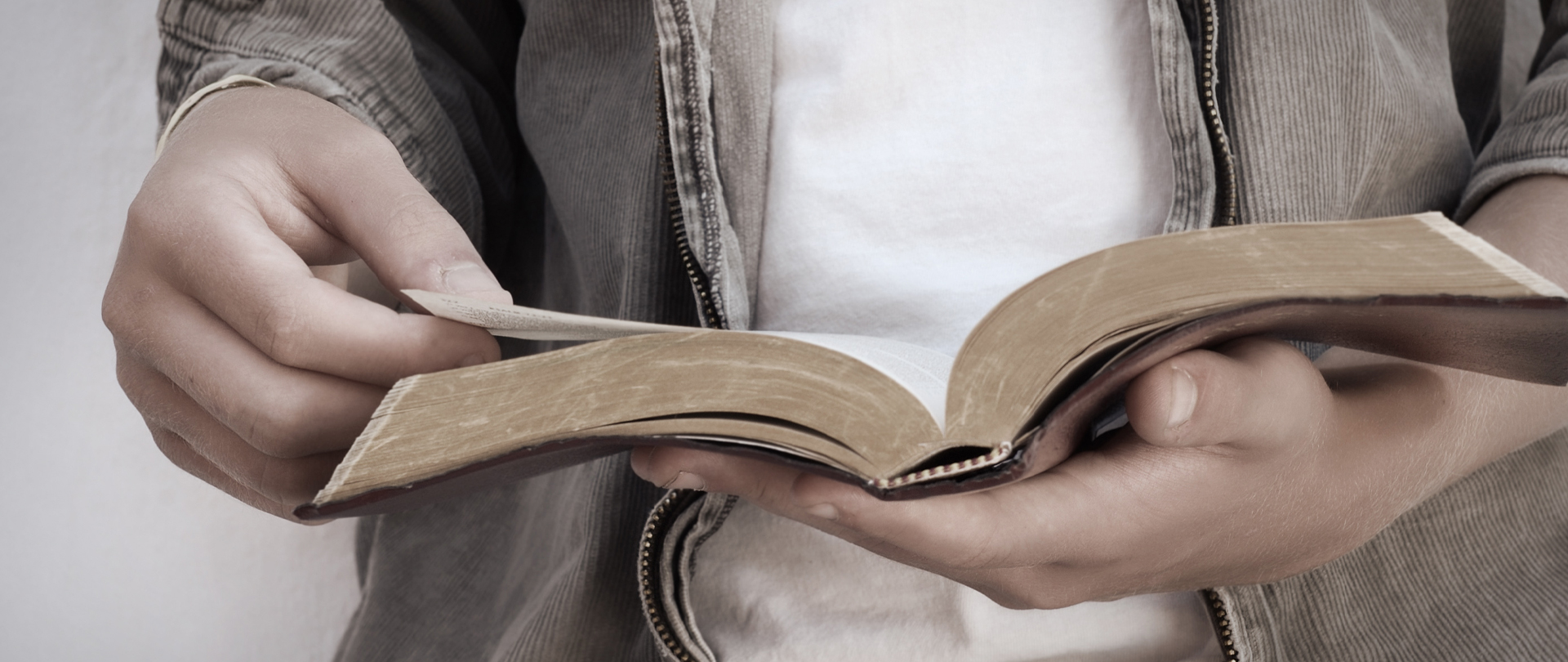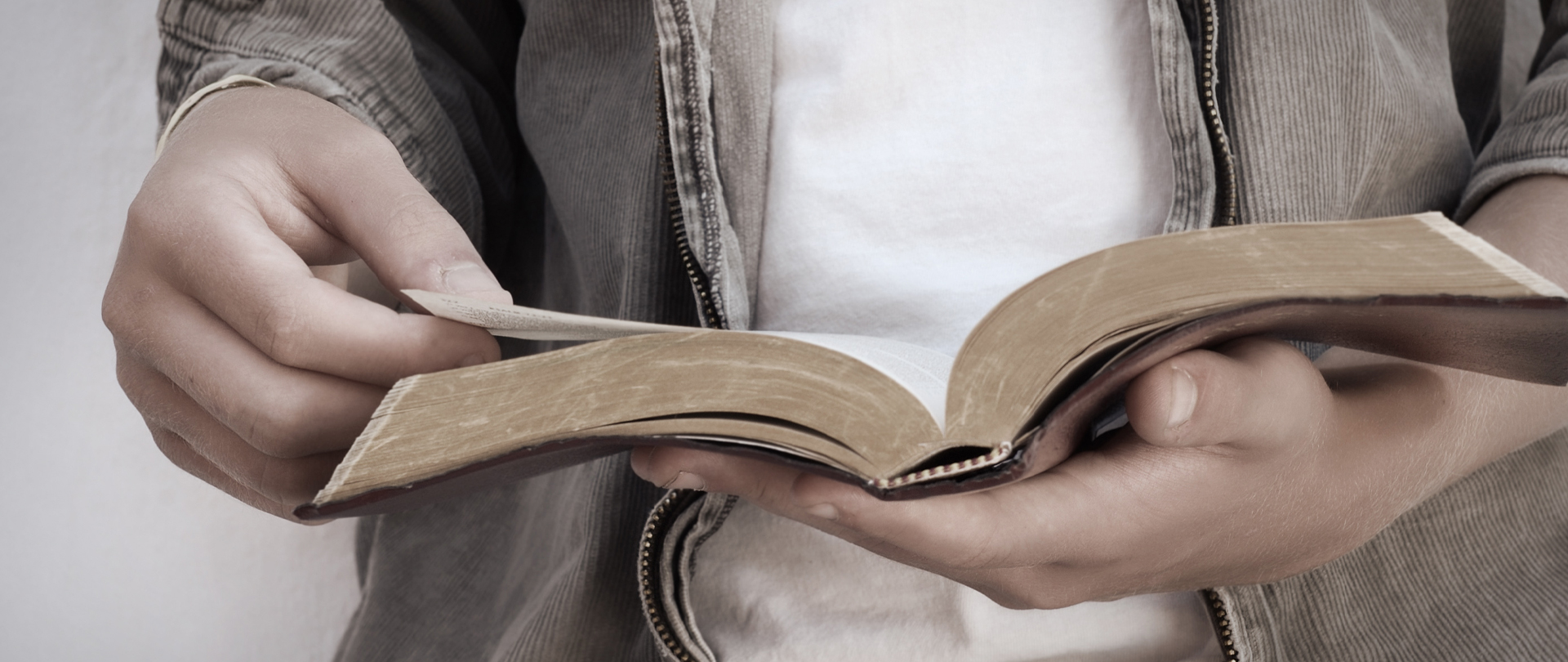 Our Bible study electives provide the opportunity to grow spiritually by studying God's Word. Whether you're a new believer, a long-time follower of Christ, or just curious to learn more, check out the new courses below and join us!
NEW FORMAT! During the upcoming semester, courses will be offered twice—in two "modules"—to offer everyone more options to participate!
Module 1 | January 8 – February 19
Module 2 | March 4 – April 1
NOTE: Due to scheduling requirements, the first module will run for seven weeks, and the second module will run for five weeks. However, courses will cover the same material with the same leaders.
Elective courses typically meet on Wednesdays right after Fellowship Dinner in the Crown Room. It's the same schedule as Awana for kids, IGNITE for students and Wednesday Worship rehearsal — so it's easy to make it a family night!
Pre-registration for Module 1 is closed, but walk-ins are welcome!
Get the Calvary Membership Course schedule here.
---
Elective Courses

Wednesdays, 6:30 – 8:00 PM*
Please register only once for each class. Both date modules feature the same, unabridged class material with the same leaders. *Select classes for our senior adults are held during the afternoon as noted. Module 1 registrations are now closed, so please register at your first class.

Church HIStory
Banquet Room | Dr. John Trent
This interactive study will examine why a working knowledge of church history is relevant to our personal lives and the church at large. As we survey the life and work of select Fathers of the church throughout the centuries, we not only gain a history lesson, but we see a portrait of God's faithfulness to His Word and His people. In this sense, history is really "HIS story" written through the hearts, lives, and events of humankind.
Pre-registration for Module 1 is closed, but walk-ins are welcome!
---
Priorities for a Godly Woman
Room 222 | Donna Navey
Women can experience the fulfillment of being designed by God for His purpose and glory. This study will evaluate biblical principles that inspire the priorities of women "created in Christ for good works" (Eph. 2:10). With a focus on the practical application of Scripture, this class will consider the obedient walk "which God prepared beforehand."
Pre-registration for Module 1 is closed, but walk-ins are welcome!
---
Healthy Marriages Grow
Room 401 | Pastor Rodney Navey
God's plan for marriage is to grow in love and oneness. Sometimes, however, marriages can be stagnant or even move in a negative direction. This class will address the hard places of marriage, how to deal with them in a godly way, and how God uses difficult places to grow you and your marriage.
Pre-registration for Module 1 is closed, but walk-ins are welcome!
---
The Doctrine of Salvation
Room 233 | Pastor Rob Reece
What is salvation and what does it mean to be saved? Is salvation a single event or a process that continues throughout the Christian journey? What about predestination? Does the individual have any choice in the matter? Can I lose my salvation? Why does Scripture emphasize endurance? This class will explore key questions around the doctrine of salvation.
Pre-registration for Module 1 is closed, but walk-ins are welcome!
---
Turning Faith Into Action
Room 234 | Steven Garofalo
Turning faith into action involves not only our external lives but also our inner maturity. As we grow spiritually, we learn how to handle the trials of life in a biblical way. We will journey together through the Book of James, focusing on the text and making practical life applications.
Pre-registration for Module 1 is closed, but walk-ins are welcome!
---
The Biblical Basis of Adoption
Room 231 | Hugh Grey & Sam Speights
What does the Bible have to say about adoption? Are there any examples of child adoption in the Bible? What can we learn from the heart and character of God about child adoption? What biblical principles can Christians learn to help us process the pros and cons of adopting children? Join us for a discussion of the biblical basis for adopting children.
Pre-registration for Module 1 is closed, but walk-ins are welcome!
---
Christian Life and Witness
Room 237 | Pastor Sibu Rajappan
Why did God save me? What is the purpose of the Christian life? Why am I unable to experience the abundant life that the Lord offers? Why do I struggle with sin and often fail to be a witness for Christ? This class will teach how to experience abundant life through the glorious Gospel, the nature and expectations of biblical Christian living, and how to allow spiritual disciplines to shape our lives.
Pre-registration for Module 1 is closed, but walk-ins are welcome!
---
The Book of Ruth
Room 238 | Pastor Jim Cashwell
Misfortune, difficulties, obedience, and faithfulness are just a few of the words we may think of when describing the Old Testament book of Ruth. Join us as we dig into God's Word to gain a cultural understanding of Ruth's situation and learn how we can be obedient to God in all life's situations.
Pre-registration for Module 1 is closed, but walk-ins are welcome!
---
Homegoing Wishes and Preparation
*Module 1 meeting time 6:30 PM; Module 2 meeting times 3:30 & 6:30 PM
Room 226 | Pastor Nathaniel Pearce
While many of us are thankful for life, few of us enjoy speaking about death. Yet all of us will experience physical death if Christ tarries. Do you talk about death with your family? Are you actively involved in preparing your loved ones for your departure from earth? Does your family know anything about your final wishes? This class will help us think practically about our final wishes and how to organize them as an act of love and service to surviving family members.
Pre-registration for Module 1 is closed, but walk-ins are welcome!
REGISTER FOR MODULE 2 — 3:30 PM
REGISTER FOR MODULE 2 — 6:30 PM
---
Spanish Bible Study – The Names of God (12-week class)
Room 227 | Bill Ogden
The Names of God: Our Bible is the record of God revealing Himself. He reveals Himself by His divine actions and by His commands. He also reveals Himself by taking on various names. Sometimes He names Himself. At other times, he receives a name from a servant celebrating God's work on behalf of His loved ones. Join us as we seek to know God by knowing His wonderful, powerful Names.
Los Nombres de Dios
Nuestra Biblia es el historial de Dios revelandose a si mismo. Se revela por sus acciones divinos y por sus mandamientos. Se revela también por los varios nombres que toma. A veces El mismo toma un nombre. En otras ocasiones, recibe un nombre de un siervo celebrando Su obra a favor de sus amados. Esfuérzate con nosotros para conocer a Dios por conocer sus maravillosos y poderosos nombres.
La preinscripción está cerrada, ¡pero los visitantes sin cita previa son bienvenidos!
---
Survey of the New Testament
*Module 1 meeting time 3:30 PM; Module 2 meeting time 6:30 PM
Room 402 | Pastor Jim Pile
The message of the New Testament centers on our salvation in Christ and our walk with Him. The Apostle Peter tells us that God's divine power has granted to us all things that pertain to life and godliness through knowing our Savior (2 Peter 1:3). In this class, we will learn how to apply biblical principles for living a life that honors the Lord based on those truths.
Pre-registration for Module 1 is closed, but walk-ins are welcome!

Wednesday Night Prayer — Ongoing
3rd Floor Prayer Room | Paul Hundrieser
Please join us each Wednesday evening for prayer in the Prayer Room from 6:30–8:00 PM. During this time we will pray for each other, Calvary Church, our community, our nation, and our world. Come if you need prayer or want to pray for others. We meet continually throughout the year.
---
Questions about Bible study electives?
Contact: Pastor Nathaniel Pearce, 704.341.5424, npearce@calvarychurch.com
Debbie Bordwine, 704.341.5328, dbordwine@calvarychurch.com