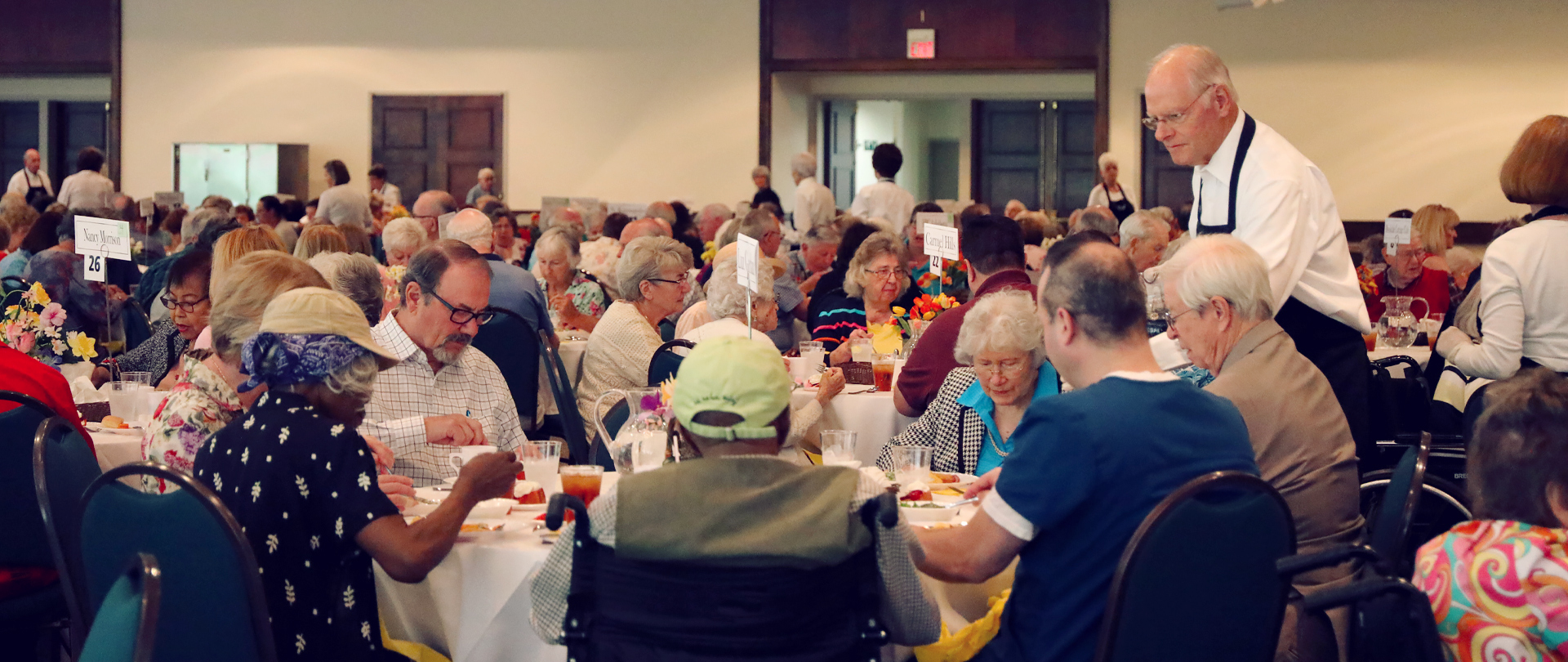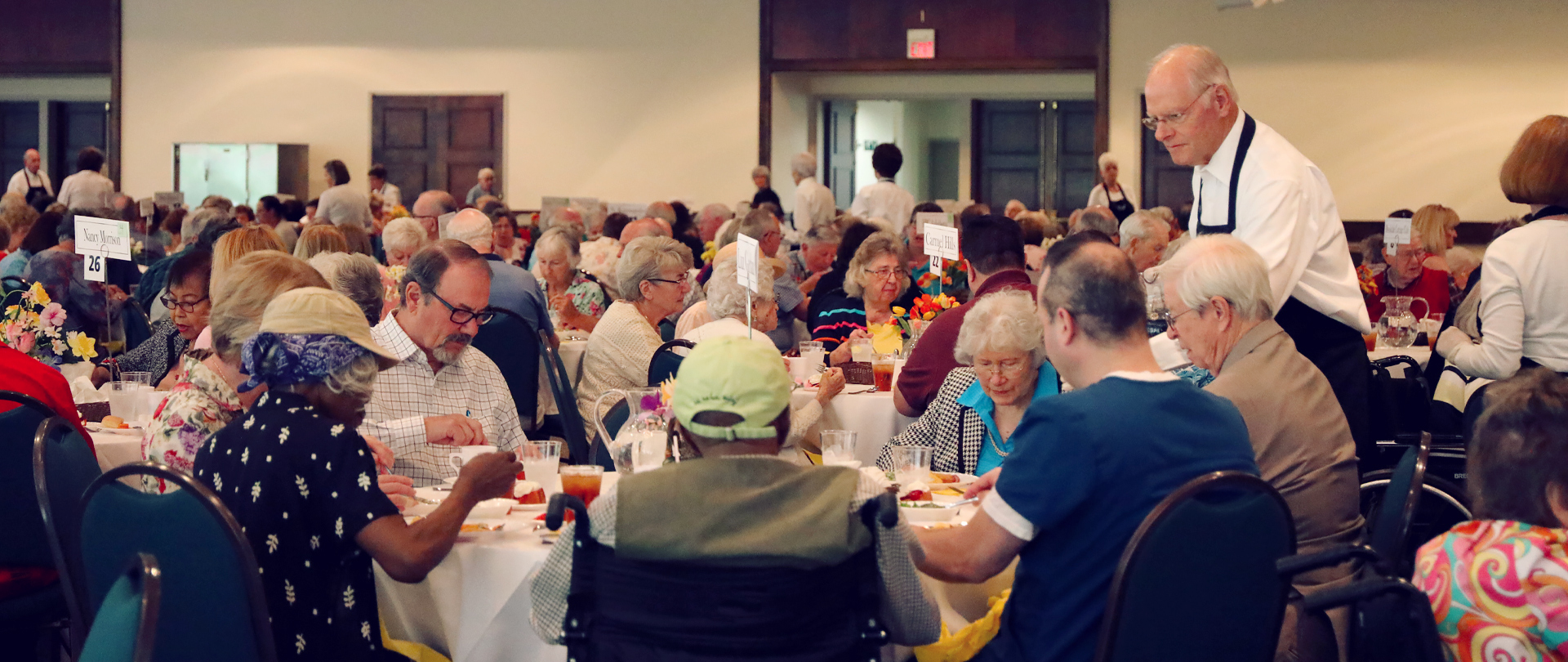 UPDATE: Our winter season of Senior Adult Luncheons is currently on pause until further notice. We continue to monitor the COVID–19 situation and look forward to resuming our normal schedule as soon as possible. Please check back for details!
---
Calvary hosts a luncheon for senior adults each month at Calvary, September through May. You'll enjoy uplifting fellowship, a delicious lunch, and an inspiring program. Tickets cost $7. Online registration will be provided. Plus, tickets will be available in advance in the Word Room bookstore on Tuesdays, Wednesdays, and Sundays.
Most months we host a free Calvary Grand Organ concert at 11:00 AM, just before the luncheon. You're invited to arrive early for the concert in the Sanctuary!
---
Contact: Jennifer Sharpless, 704.341.5417, jsharpless@calvarychurch.com