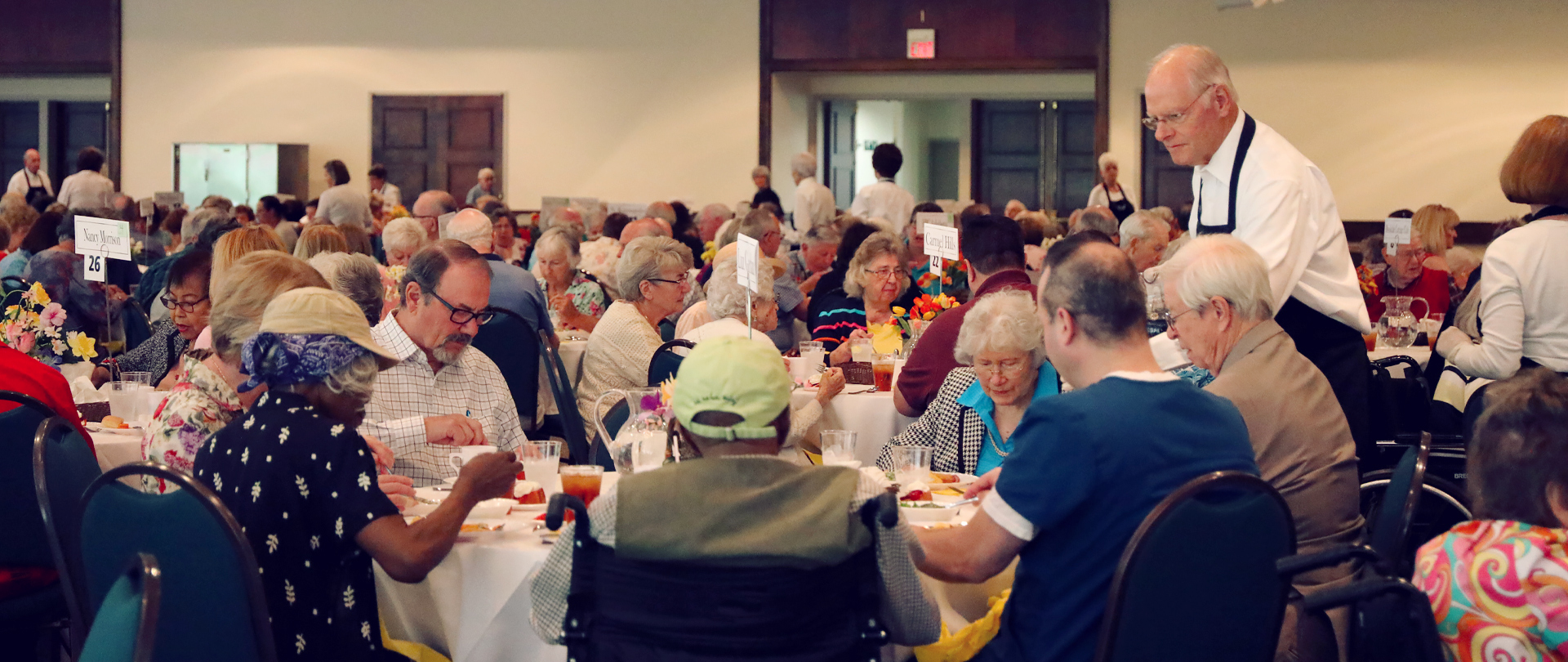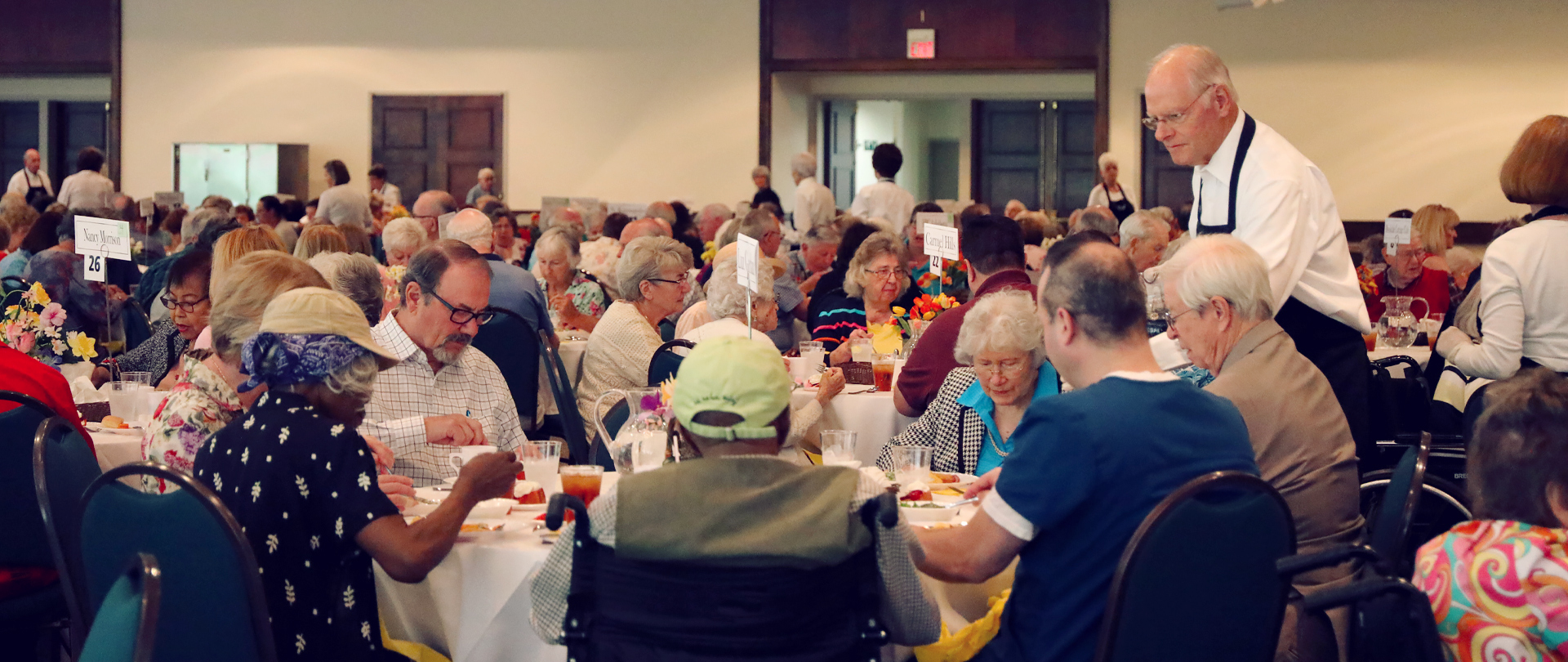 Our fall luncheons are paused at this time. If you've already registered for the September luncheon, you will receive a refund. We hope to resume in 2022.
---
Calvary hosts a monthly luncheon for senior adults, September through May. You'll enjoy a time of uplifting fellowship, a delicious lunch, and an inspiring program.
Tickets cost $7.50. Please register online, or purchase tickets in advance in the Word Room bookstore.
---
Contact: Jennifer Sharpless, 704.341.5417, jsharpless@calvarychurch.com