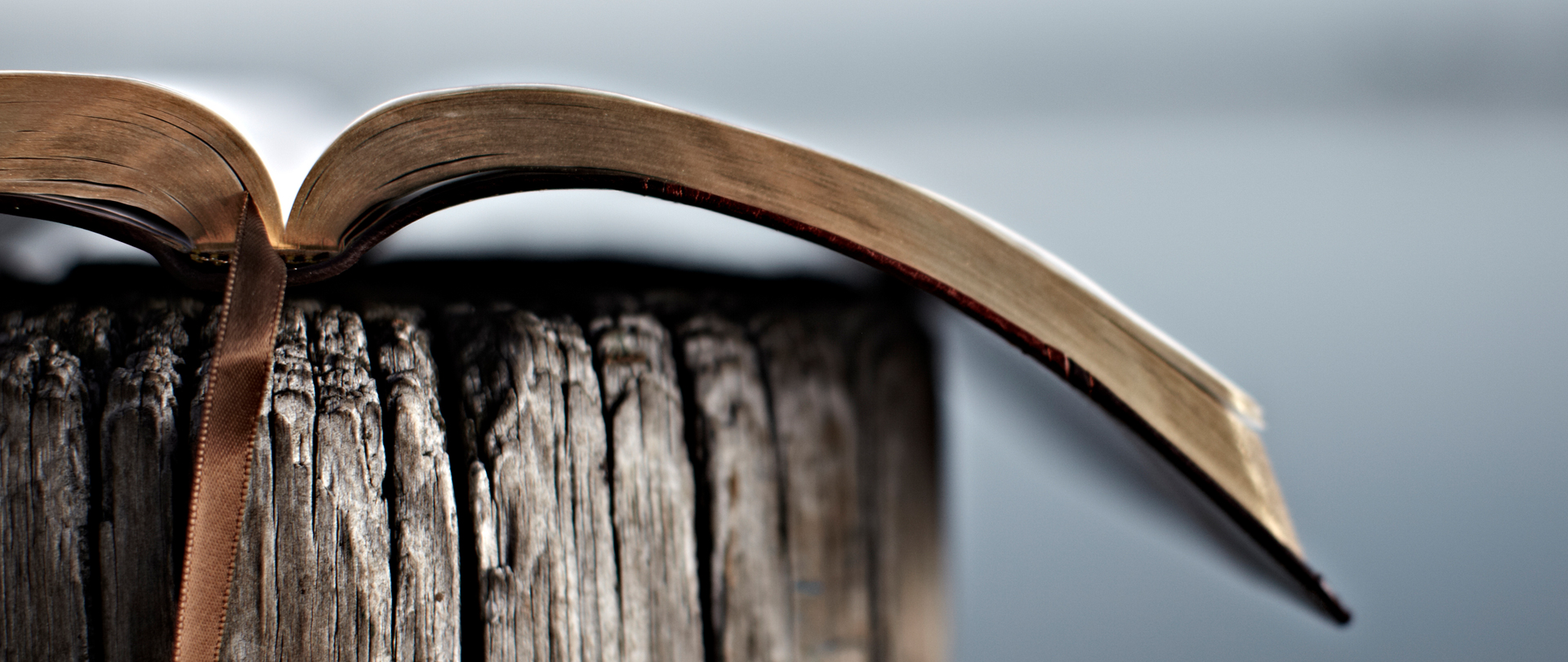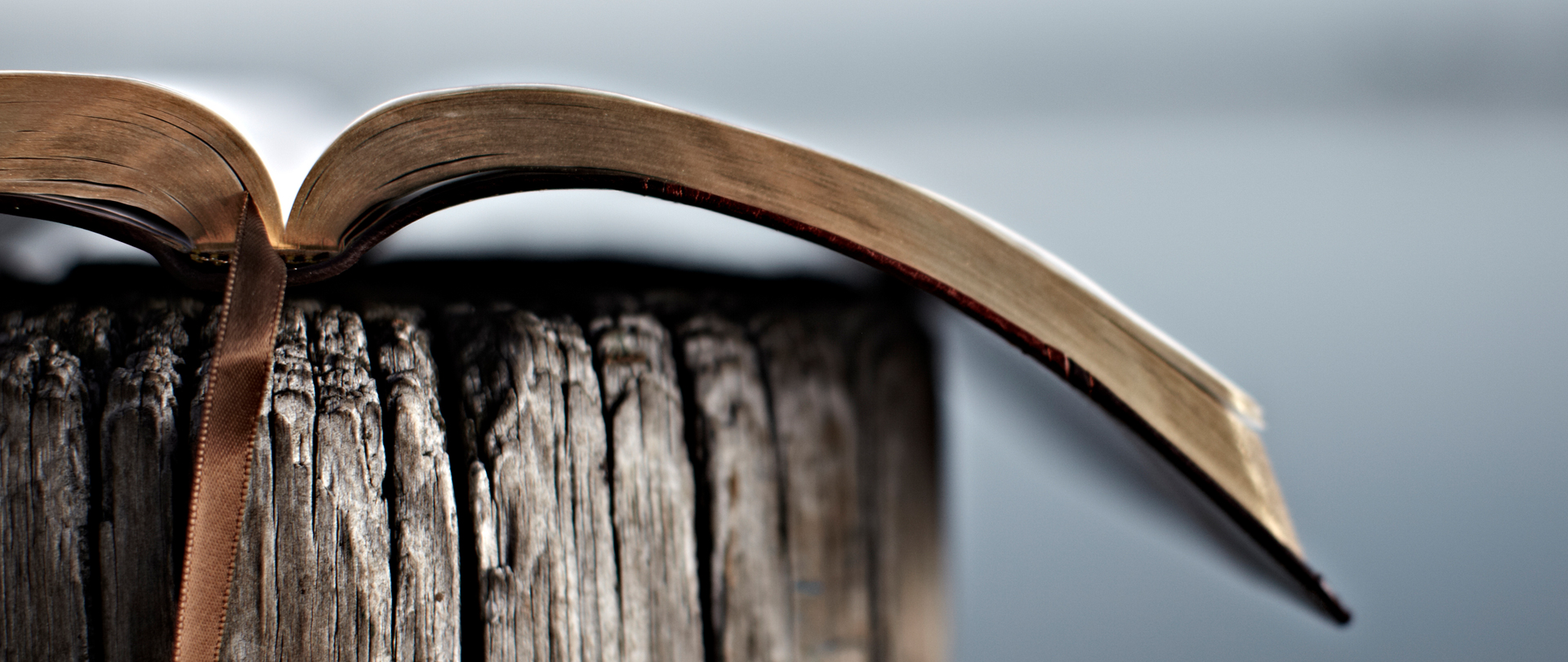 Learn and grow with us!
Calvary offers a wide variety of Bible studies to help you grow in your knowledge of God's Word in a way that makes a difference in your life. Whether you're a new believer, a long-time follower of Christ, or just curious to learn more, join us!
Elective courses meet on Wednesdays, 6:30–8:00 PM in the fall, winter, and spring. The fall session begins September 12.
Small group Bible studies for women meet on Tuesday mornings and evenings, September – May. Several men's studies are offered throughout the year. Check out the details below. Guests and newcomers are always welcome!
+

Bible Study Electives
Wednesdays, 6:30–8:00 PM
Check one out tonight! Walk-ins welcome!

Wednesdays, 6:30–8:00 PM
September 12 – November 14 (unless otherwise noted)

Our Bible study electives give you the opportunity to dig deeper into God's Word. Whether you're a new believer, a long-time follower of Christ, or just curious to learn more, check out the courses below and join us!

Elective courses begin right after Fellowship Dinner in the Crown Room and run during the same time as our youth and Awana activities, so it's easy to make it a family night!

Please register in your first class. All are welcome!

His Path to Golden Glory
Special time: 3:30–5:00 PM
Room 402 | Pastor Jim Pile
God's path to golden glory for an older believer should be one of increasing light (Proverbs 4:18). So, how do senior adults make their "golden years" the best spiritual days of their lives? Join us and learn how to navigate practical issues and potential challenges to ensure you leave a strong legacy of faith for generations to come.

---

Calvary Membership Course
September 12 – October 17
Room 232 | Senior Pastor John Munro
This six-session class is required for all everyone considering membership at Calvary. It provides a general overview of the doctrine, practices, history, and vision of Calvary. Please bring your Bible!

---

Growing in Your Faith

October 24 – November 14

Room 232 | Pastor Rob Reece

Without faith, it is impossible to please God. Therefore, it is essential that all followers of Christ are growing in their faith and striving to attain the "measure of the stature of the fullness of Christ." One of the Apostle Paul's great passions was to present the church mature in Christ. Join us as we further explore some of the rich truths covered in the Membership Class. We will also consider ways for you use your spiritual gifts in serving at Calvary. This four-week session begins October 24 and is open to everyone.

---

Christian Ethics
Room 238 | Steven Garofalo
Our culture, including the churches, suffers from the effects of moral relativism. Thankfully, the Bible provides us with Christian ethics and morality as a prescription for how we ought to act and live our lives in light of God and others. This class will address Christian ethics in light of what the Bible says about contemporary issues ranging from sexuality to environmentalism.

---

Financial Peace University
Room 242 | Rhondale & Deborah Haywood
What does God's Word say about money? This course incorporates Dave Ramsey's biblically-based DVD curriculum with small group discussions for personal application and accountability. Registration is $93 per couple or individual—this includes a kit containing: a workbook, audio library, book, lifetime membership, and more. Register early to get course material before the first class!

---

Truth Your Kids Can't Live Without
Room 401 | Pastor Rodney Navey
Parents have the God-given assignment to be "disciple-makers" of their children. To fulfill this calling, we must understand the basic truths of the Christian faith and be able to explain these truths to our children.

---

Essentials of a Disciple-Making Pipeline
Room 237 | Pastor Nathaniel Pearce
The Great Commission calls the church to the task of "making disciples" (Matthew 28:19). The Apostle Paul proposes a multi-generational discipleship model that produces a pipeline of disciples (2 Timothy 2:2). Join us as we explore the nuts and bolts of making disciples who will make disciples.

---

Learning to Study the Psalms
Banquet Room | Dr. Floyd Elmore
This study will help you learn to identify and analyze various kinds of songs in the "Psalm-book." By applying Bible study methods, you will discover truths about God's person and power. This study will help you grow in grace as you learn more about prayer and praise, and deepen your understanding of biblical worship to live wisely in God's presence.

---

Teaching & Leading Others (Men only)
Room 222 | Bill Bailey
This hands-on class will equip men to lead a small-group Bible study, pray with others, give a compelling personal testimony, prepare and deliver short devotionals and longer Bible lessons. Participants will be given opportunities to practice what they learn and receive constructive feedback, thereby gaining experience and confidence in obeying God's command to "go and make disciples."

---

The Prison Epistles
Room 233 | Pastor Jim Cashwell
This class will offer an in-depth study of Paul's "Prison Epistles" — Ephesians, Colossians, Philippians, and Philemon. We will examine the background, theme, and theology of each of these important letters. Join us as we study Paul's incredible passion for individuals and churches to be rooted, grounded, and growing in Christ alone.

---

Old Testament Prophecy: Its Place, Purpose, and God's Holistic Plan

Room 226 | Sibu Rajappan

While Old Testament prophecy is fascinating, it can also be confusing. This session will identify and explain Old Testament prophecies and covenants in their historical and grammatical context. Furthermore, we will consider how the covenants and prophecies fit together revealing God's plan for Israel and the church.

---

Major Prophets of the Bible

Room 240 | Sam Speights

This overview will focus on understanding and applying prophecies and messages to modern day. Both the common and unique prophecies of each messenger of God in their chronological sequence and historical framework will be revealed. Bring your Bible and get ready for some interesting discussion.

---

Spanish Bible Study – Acts: The Birth and Growth of the Early Church Room 227 | Bill Ogden

Acts is the record of how salvation came to us, the unleashing of the Gospel, "the power of God unto salvation," for all the world. Join us as we study the work of the Holy Spirit by many means and in many ways to launch Christ's church throughout the Roman Empire and to the ends of the earth.

Hechos: El Nacimiento y Crecimiento de la Iglesia Primitiva
Hechos es la historia de cómo la salvación vino a nosotros, el desatar del evangelio, "el poder de Dios para la salvación," de todo el mundo. Acompáñanos en nuestro estudio acerca de la obra del Espíritu Santo, los muchos medios y las muchas maneras que se necesitaron para difundir la iglesia de Cristo a lo largo del Imperio Romano y hasta los confines de la tierra.

---

Women's Bible Study – Finding God's Path Through Your Trials Room 231 | Annie Isaac

Do you ever think that you are alone in your troubles? Through biblical examples, personal experience, and insightful questions, Elizabeth George shows how God redeems seemingly hopeless situations in her book,

Finding God's Path Through Your Trials

. This study will give you a better understanding of the truths found in the Bible that can help you face, persevere, and triumph in your trials through Christ. You will learn practical steps to experience joy, hope, and meaning in your trials.

---

Wednesday Evening Prayer Prayer Room (3rd Floor) | Paul Hundrieser

Gather with us to pray for our church, our community, our nation, and our world. We meet continually throughout the year.

---

Contact: Pastor Nathaniel Pearce, 704.341.5424, npearce@calvarychurch.com
Debbie Bordwine, dbordwine@calvarychurch.com

+

Women's Bible Studies
Tuesdays, September 4–November 13
AM & PM options

Our fall Women's Bible Studies are now in session! Regular class meeting times are 9:30 AM and 7:00 PM. Choose from the class options below and join us on Tuesdays. Newcomers welcome!

Childcare (infant to age 5) is available during morning classes. All classes are one semester unless otherwise indicated.

---

Tuesday Morning Classes
September 4 – November 13, 9:30 AM–Noon

Register in class on Tuesday morning!

MOMS — Making Our Mothering Significant
Living According to Sound Doctrine: Titus
Teacher: Donna Navey | Room 222
The MOMS Class is designed to help mothers encourage one another and draw closer to Christ as they do the important work of bringing up their children. Members of the class become part of small groups with a designated Mentor Mom (Titus 2:3–5) who facilitates discussion and application, so it might significantly impact their homes, marriages, and children's lives. This is a wonderful opportunity to grow in "sound doctrine" and connect with others. Donna will be teaching the book of Titus continuing in the commentary Exalting Jesus in 1 & 2 Timothy and Titus (Christ-Centered Exposition Series) by David Platt & Dr. L. Akin. Cost: $20

---

Gripped by the Greatness of God
by Dr. James MacDonald
Teacher: Rometa Arrington | Room 242
Rediscover the wonder of God's holiness, awesomeness, sovereignty, and other attributes that draw forth worship and result in changed lives gripped by His greatness! This study is for new and seasoned believers as we learn not only who God is, but who we are because of Him. Cost: $10

---

Why Cope When You Can Conquer
by Juanita Purcell
Teacher: Jan Adams | Room 231
The Psalms are a gateway to the heart of God. Through them, He is guiding us to Himself into a deeper relationship, stronger faith, and heartfelt worship. As the psalmists pour out a range of emotions, we learn how to take our fears, discouragements, and problems to God and experience His peace and victory over them. Delve with us into a sampling of these beautiful Psalms and see afresh the glory of God and His faithfulness to meet our every need. Cost: $14

---

Relying on the Holy Spirit
by: Charles Stanley
Teacher: Judy Trexler | Room 226
Who is the Holy Spirit? Perhaps the most misunderstood member of the Trinity, the Holy Spirit is a real person, our Comforter, Helper, and Teacher, who indwells all believers at the moment of salvation. As we search the Scriptures, we will see His role and activity in the Old Testament, His empowerment of believers at Pentecost and throughout the life of the church, and the repeated command to be filled with and yielded to Him. Do you want to experience God's constant presence in your life? Then rely on the Holy Spirit. He will teach you, guide you, and empower you to embrace God's will for your life. Cost: $12

---

A Life Beyond Amazing
by Dr. David Jeremiah
Teacher: Mary Beth Hohman | Room 232
Join us as we uncover God's strategy for change and be challenged to make nine important decisions that will transform your heart, your life, and your world. We seek to move past the discouraging headlines, the adversity in our personal lives, the toils of daily living to the life of blessings promised by Scripture. God has given us all we need for godly character, but we must diligently build it by adding one virtue upon another in partnership with Him. We must train ourselves to be godly. This book shows you how. Cost: $15

---

I'm Stuck But I Want to Be Free
by Debbie Friley
Teacher: Karmen Estes | Room 228
Are you stuck, but want to be free? Discover simple steps to lasting change as we use God's Word to unlock His desire for us to know and experience the truth of John 8:36: "So if the Son sets you free, you will be free indeed." Cost: $10

---

Tuesday Evening Classes
September 4 – November 13, 7:00–9:00 PM

Register in class on Tuesday evening!

Radiant Women: Influence in the Darkness
by Donna Navey
Teacher: Donna Navey | Room 228
This course will help women affirm God's plan for their radiant influence in a dark world. God's Word provides the symbolism of light so believers can understand the impact He intends to make with their lives. During this study, women will evaluate this symbol throughout Scripture and will be challenged to consider how intentional they have been to let their light shine for the glory of Christ. Cost: $15

---

Exodus: Let My People Go, A Precept Upon Precept Study
by: Kay Arthur
Teacher: Jacqueline Shaw | Room 242
Join us for an exciting and in-depth look at the book of Exodus. Over the course of 11 weeks, we'll watch Moses develop as a leader, see God deliver His people by judging their enemies, and learn powerful truths about His ways. This study offers students of the Word a practical study of God's deliverance and redemption, as well as the Law and the Tabernacle. Cost: $25

---

A Life Beyond Amazing
by Dr. David Jeremiah
Teacher: Mary Beth Hohman | Room 232
Join us as we uncover God's strategy for change and be challenged to make nine important decisions that will transform your heart, your life, and your world. We seek to move past the discouraging headlines, the adversity in our personal lives, the toils of daily living to the life of blessings promised by Scripture. God has given us all we need for godly character, but we must diligently build it by adding one virtue upon another in partnership with Him. We must train ourselves to be godly. This book shows you how. Cost: $15

---

CHILDCARE

MORNING ONLY childcare is provided for infants to age five during Tuesday AM classes for registered participants. (Please contact Jenna as noted below to inquire about childcare if you join a study after September 4.)

Our program includes Bible story time, crafts, coloring, outdoor play (weather permitting), and a snack each week. Childcare is free for mothers who attend the Bible studies. (There is a $4 charge per child for any Bible study participant who is not the child's mother or legal guardian.) Childcare is not provided for evening classes. Financial assistance based on need is available — please contact Jennifer Sharpless with any questions.

HOMESCHOOL CLASS
We offer a class for homeschool students in grades 1–5; homeschool kindergarteners should also register under childcare. Moms who attend a morning Bible study may place their children in this class for educational instruction. Each week we provide a biblical theme and message, plus we incorporate lessons on science, literature, history, or art. Space is limited. There is a $10 fee per child/semester to cover supplies. Maximum of $30 per family/semester.

Contact: Jennifer Sharpless at 704.341.5417, jsharpless@calvarychurch.com or Jenna Mascia, 704.517.6606, jmascia@live.com

---

Contact: Pastor Jim Pile, 704.341.5359, jpile@calvarychurch.com

+

Men's Bible Studies
Fall studies September 10-11
Come check one out!

Groups meet weekly for Bible study — come grow in your knowledge of God's Word and participate in community! Newcomers are welcome anytime!

Check out the new fall options below, and be sure to register in advance so we may prepare for you. Please bring your Bible!

---

Monday Morning Studies

Mondays, 6:30–7:30 AM
September 10 – November 12

Matthew
Room 242 | Dave Wentink
This in-depth study of the book of Matthew marks the beginning of the New Testament and is the first of the Synoptic Gospels. Matthew forms an important linkage between the conclusion of the Old Testament era and introduces Jesus as the fulfillment of the Messianic promises from Genesis to Malachi. Join us and learn more about the life and ministry of Jesus Christ and how it can change your life. Bring your Bible!

---

Hebrews
Conference Room A (4th floor) | Tom Miller
The letter to the Hebrews makes clear that only one person deserves to hold the primary place in our lives. While we are busy idolizing our move up the corporate ladder or placing all our hopes in our kids, Jesus offers us a better position, a better priest, a better covenant, a better hope, and a better sacrifice.

---

Tuesday Morning Studies

Tuesdays, 6:30–7:30 AM
September 11 – November 13

Ephesians
Room 306 | Bill Harding
This continuing study of Ephesians sets forth God's eternal purpose to create a new society through Jesus Christ, one which distinguishes itself from the world.

---

Matthew
Stonecrest Chick-Fil-A | Jeffrey Arrington & Sy Pugh
Throughout his Gospel, Matthew takes us back to the Old Testament over and over again to remind us of all that God promised. Since the Fall, humanity had been waiting and hoping for a way back to the Garden, back to a life with God and God with us. In Jesus, God fulfills His promises and shows us the way. Walk with us through Jesus' most famous teachings in both word and deed. Discover what it means to live with Him now so you may live with Him forever.

---

Tuesday Evening Study

Tuesdays, 7:00–8:30 PM
September 11 – December 18

1 Corinthians
Room 401 | Wayne Hackbarth
Milk or meat? This conversational study of 1 Corinthians focuses on the early church established by Paul and how it drifted away from the truths of God. It serves as a challenging reminder of our personal need for God that is relevant to each of our lives today. No cost, just bring your Bible! Contact: Wayne Hackbarth, 704.641.3472, wayne@webwrightcarolina.com

---

Contacts: Pastor Nathaniel Pearce, 704.341.5424, npearce@calvarychurch.com
Helen Stewart, 704.887.3681, hstewart@calvarychurch.com


+

Next Steps in Following Jesus
10–Day Plan by Dr. Munro
on YouVersion Bible App

10-Day Plan Now Available on the YouVersion Bible App

---

A new devotional reading plan by Pastor Munro, Next Steps in Following Jesus, is now available on the YouVersion Bible app! Pastor Munro challenges new or longtime believers to continue to grow in their journey as a follower of Christ, highlighting a different Bible passage each day.

"Next Steps" is Pastor Munro's second plan for the app, following Turning off the Noise, a 7-day plan.

To check it out,

download the free YouVersion Bible app at

iTunes

or

Google Play

or

see it online

at Bible.com. Within the app, choose "Plans" and then search for "next steps" or "munro" to find the plan — then "Start Plan" to begin reading!

---

First released in 2008, YouVersion is one of the most popular Bible mobile apps, providing the text of the Bible on more than 240 million mobile devices around the world.

In addition to providing the text of the Bible in 1000+ languages, the YouVersion app provides a library of Bible reading plans and devotionals to encourage mobile users to engage directly with God's Word.

+

Personal Bible Study
A chronological Bible reading plan for 2018

Are you reading the Bible on a daily basis?

At Calvary, preaching and teaching the Word of God is central to who we are as a church family, but it is essential that each one of us spend time in the Word of God every day.

Not sure where to start? This new reading plan guides you on a chronological journey through the Bible. It's a great way to continue reading through the year!

Download the 2018 plan as a PDF.

Looking for the 2017 plan as a reference? You can view or download it here.