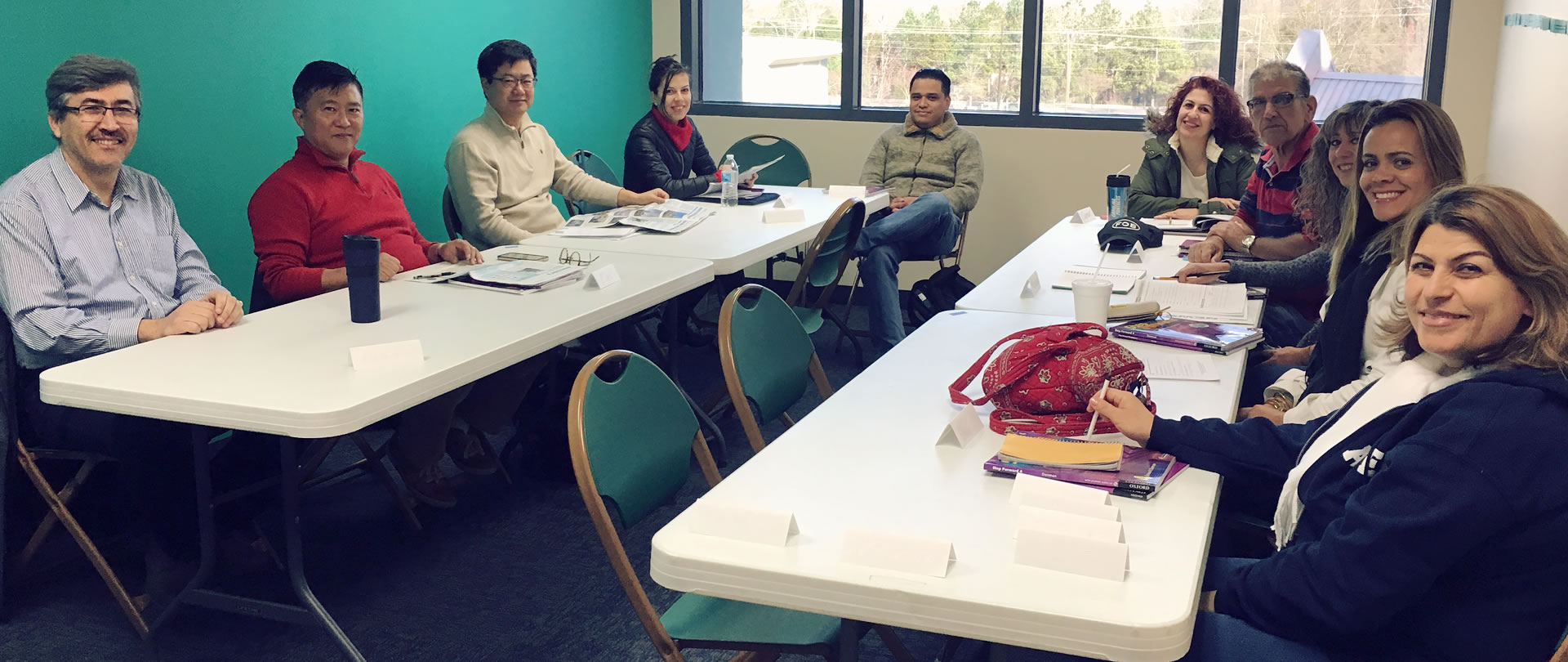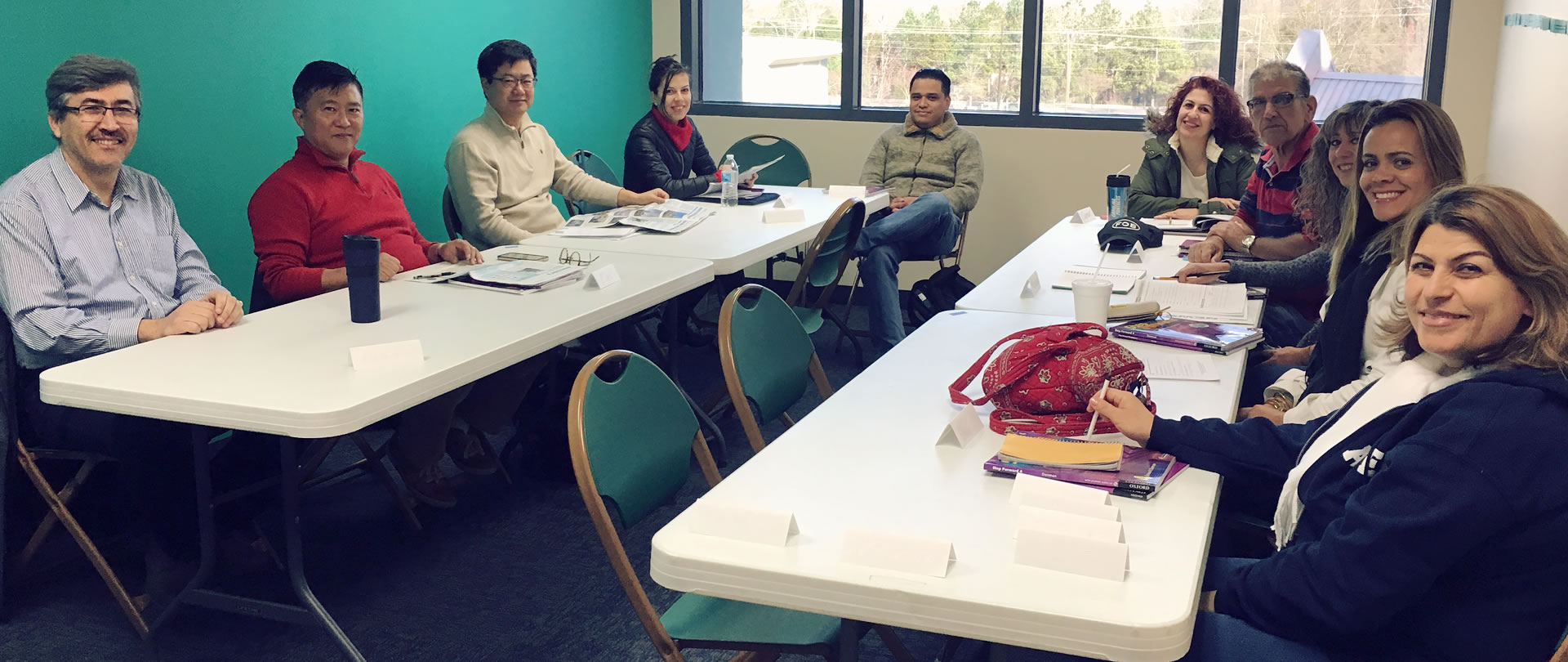 Calvary ESL (English as a Second Language) classes help newcomers to the United States learn to speak and understand the English language and American cultural expressions. We offer six proficiency levels to improve vocabulary and conversational skills. Classes from September through May.
The Winter Term meets January 6 – March 5. The Spring Term will run March 16 – May 21.
Cost is $40 for all students (including books).
Childcare is available. Parents are not permitted to leave the Calvary campus while having a child in childcare.
---
Winter Term: January 6 – March 5
Mondays & Thursdays, 9:00–11:00 AM, Room 300
Winter classes are now FULL. Please plan to join us for the Spring term — registration will open February 20.
---
The ESL program also includes:
English Pronunciation Class
Mondays, 11:15–12:00 PM, Rooms 226 & 242
ESL Life Discussion
Thursdays, 11:15–12:00 PM, Room 226
ESL Windows to the World
Thursdays, 11:15– 12:00 PM, Room 242
---
Contact: Vince Eaton, 704.341.5322, veaton@calvarychurch.com