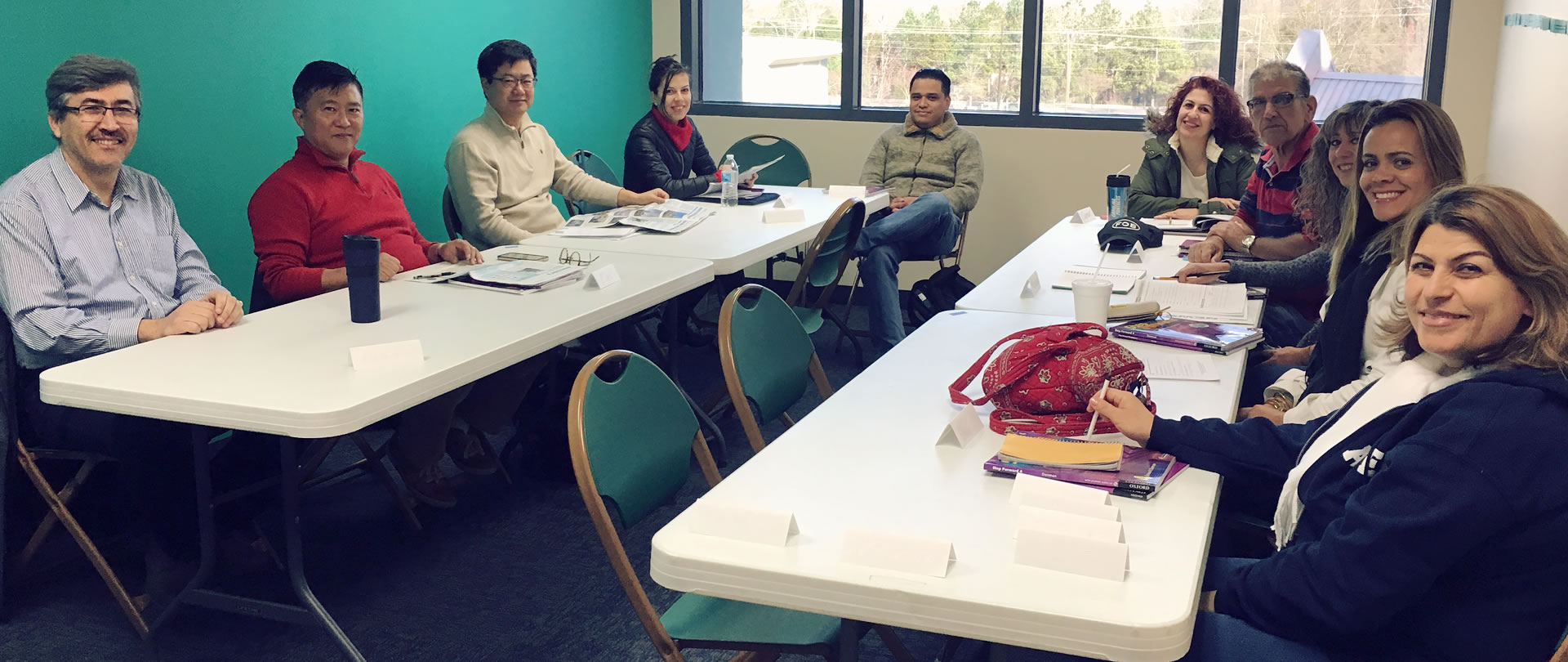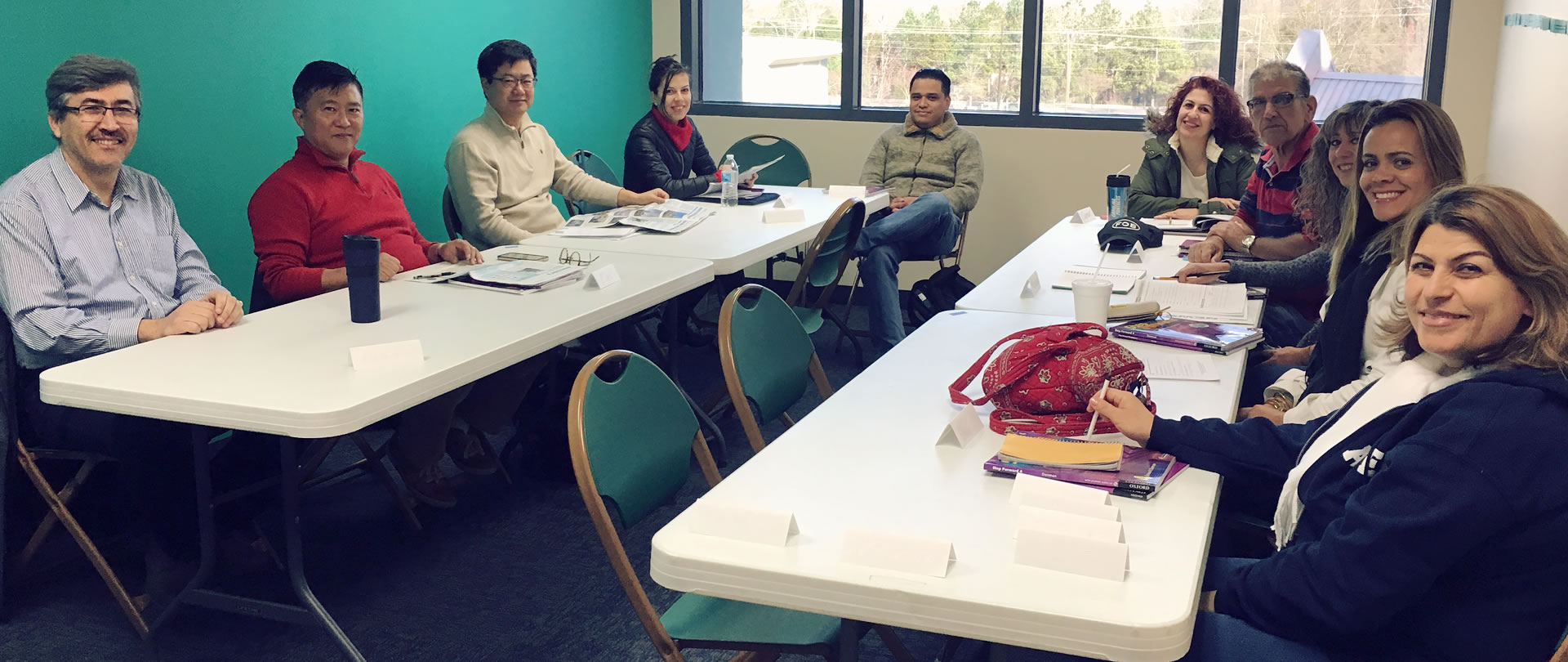 Calvary ESL (English as a Second Language) classes help newcomers to the United States learn to speak and understand the English language and American cultural expressions. We offer multiple proficiency levels plus pronunciation and discussion groups to improve vocabulary and conversational skills. Classes meet in Fall, Winter & Spring Terms.
CLASS FORMAT:
Introductory and Level 1 & 2 classes will meet in Room 300.
Level 3+ classes will meet via Zoom video conferencing.
IN-PERSON CLASSES: All students will have a temperature check upon entry at the Galleria for health and safety. Students must wear a mask and maintain 6' social distancing at all times. Students should use the escalator to get to the 3rd-floor classrooms.
---
Spring Term

Register for ESL: March 1–10
Placement Testing: March 15, 9:00 AM–Noon
Spring Classes Meet: March 18 – May 20
Mondays & Thursdays, 9:00 AM–12:00 PM
New ESL students take a placement test to determine their class level. Placement tests will be given at Calvary in the Banquet Room (on 3rd Floor) between 9:00 AM–Noon on Monday, March 15.
We encourage students to participate each week in the pronunciation and discussion classes listed below. These are included with our program! We will have a special Year-End Celebration on Thursday, May 20.
The cost is $30 per term, including books. Childcare is not provided.
Registration is now FULL.
---
Each term, our ESL program also includes:
English Pronunciation Class
Mondays, 11:15–12:00 PM
Intro, Levels 1 & 2 | Room 300
Levels 3+ via Zoom

Life Discussion & Windows to the World
Thursdays, 11:15–12:00 PM
Room 300 & via Zoom
---
Contact: Vince Eaton, 704.341.5322, veaton@calvarychurch.com